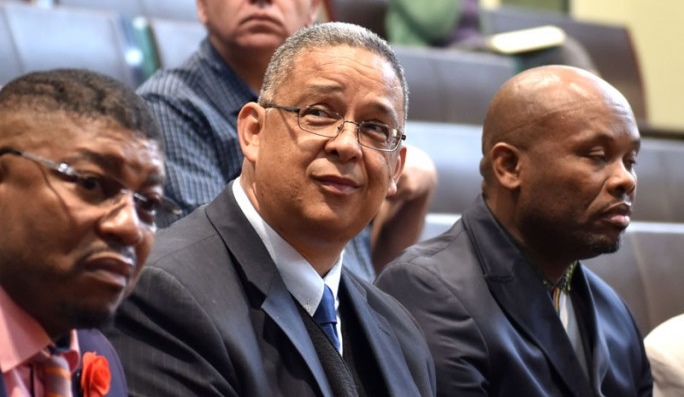 Earlier today, it was reported that police minister Bheki Cele responded to the head of the Independent Police Investigation Directorate (IPID), Robert McBride, who has asked to withdraw the non-renewal of the contract that ends next month.
However, neither the ministry nor the directorate would confirm the content of this response, which is then published in the social media.
Reneilwe Serero, spokesman for Cele, said: "Minister Cele reacted. Unfortunately [we can't share the contents]The letter is addressed to the IPID Executive Director. "
McBride initially gave the police minister a deadline to clarify his statement on non-renewal of his contract, as McBride argues that it is unclear what the parliamentary committee expects to do. He also asked the Minister to submit written reasons for his decision within the same deadline.
In a letter dated 24 January 2019, McBride said: "In these circumstances, I would ask you, within 12 hours tomorrow, to clarify that your decision not to renew my mandate has been withdrawn; that you will ask the PCP to decide whether to renew my mandate. "
McBride also said he would turn to the High Court for a decision if he did not get a response from Cele to the deadline.
That was when Cele sent a letter to McBride on January 16 in which he said he "decided not to renew or extend your employment contract as an IPID executive," adding that he should release the office on February 28th.
In response to McBride's January 24th letter, the police minister said, "But it must be written that I do not intend to dismiss you. Your term expires on February 28, 2019, and the intention of my letter was to make it visible to myself. "
"I was advised that on the basis of the established principles of labor law, you can not claim any rights or legitimate expectations to renew your contract," Cele added.
Read the two letters below:
WORK: Minister Bheki Cele informed Robert McBride that he would not renew his mandate as head of IPID.
McBride's contract expires on February 28th. He alleges that Ce has failed to give him reasons for non-renewal and should refer the matter to Parliament.
-> pic.twitter.com/uIlrRF7hVv

– Karin Mogan (@karynmaughan) January 25, 2019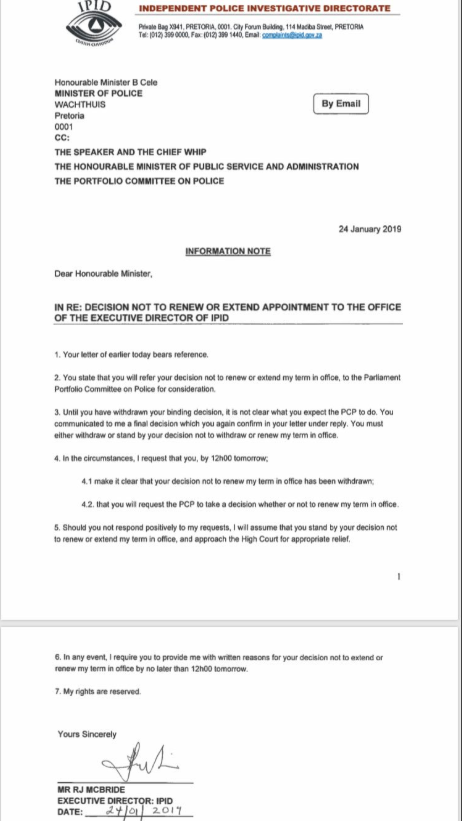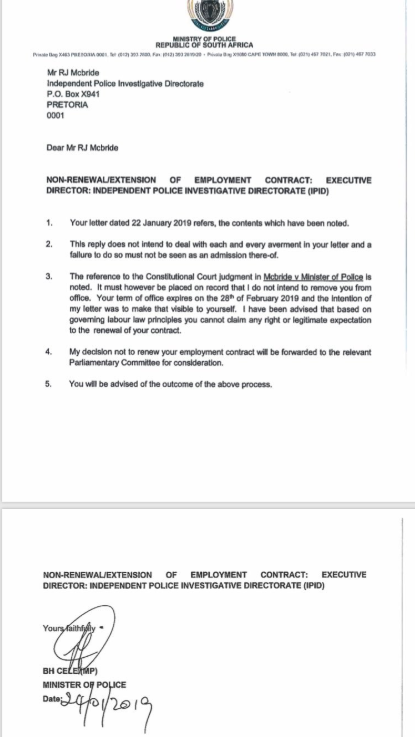 Also read: Furious McBride warns Bheki Cele that he names it "illegally"
For more news in your way, download the Citizen 's application for IOS and Android.