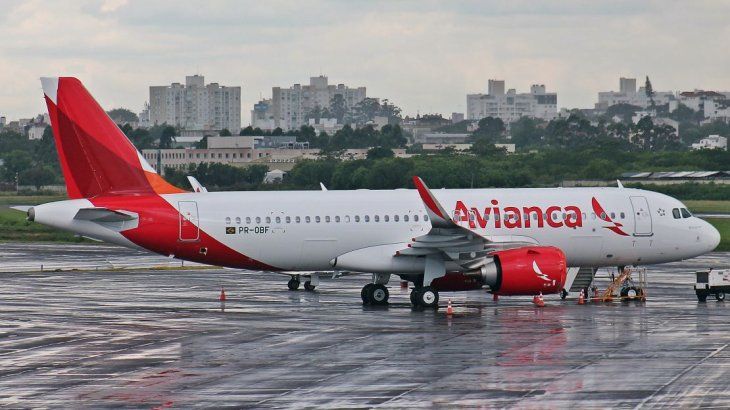 The airline, which is independent but owns Avianca Holdings SA of Colombia said it announced bankruptcy due to high fuel costs and demands that threaten part of the planes. The process that takes place in the first chamber of bankruptcy and court proceedings in San Pablo is kept secret.
From Colombia, Avianka Holdings clarified that the company making the request for admission to court proceedings is Oceanair, that although it uses the name Avianca Brasil from a commercial point of view, it is completely independent.
"Oceanair is not part of the Avianca Holdings S.A group of companies", says a statement from the airline based in Bogota. "Oceanair is an independent company of Avianca Holdings SA and therefore does not consolidate financial statements with Avianca Holdings or any of its subsidiaries," he added.
Although the actions of Avianca Holdings reached 17.53% on the Colombian stock market, at the end of the day, a devaluation of 1.80% to 1,905 pesos was achieved.
The main shareholder of Avianka Holdings and on Oceanair It is Synergy Group Corp, owned by the developer German Efromovich,
Synergy will receive a $ 456 million loan from United Airlines United Airlines, with which Avianca Holdings has recently signed a strategic and trade union that includes Copa Holdings and will allow the three airlines to expand their services between the United States and Latin America.
The billions of debts the airline has with suppliers and airport concessionaires have led to Avianca Brazil to take a decision, according to the information published on Tuesday by the legal consultant on legal information portals, as sent by the EFE agency.
Last week, the airline was forced by Brazilian justice to return 11 aircraft from its fleet to the Irish company The Constitution of Aircraft, a subsidiary of Americans Aircastle, due to lack of payment in the lease.
According to court sources, three other debt actions were filed by suppliers against the fourth-largest airline in Brazil.
Avianca Brasil has operated regular flights since 2002, and currently serves 23 destinations in the South American giant and 3 abroad with 230 departures each day using 47 Airbus aircraft.
Source link