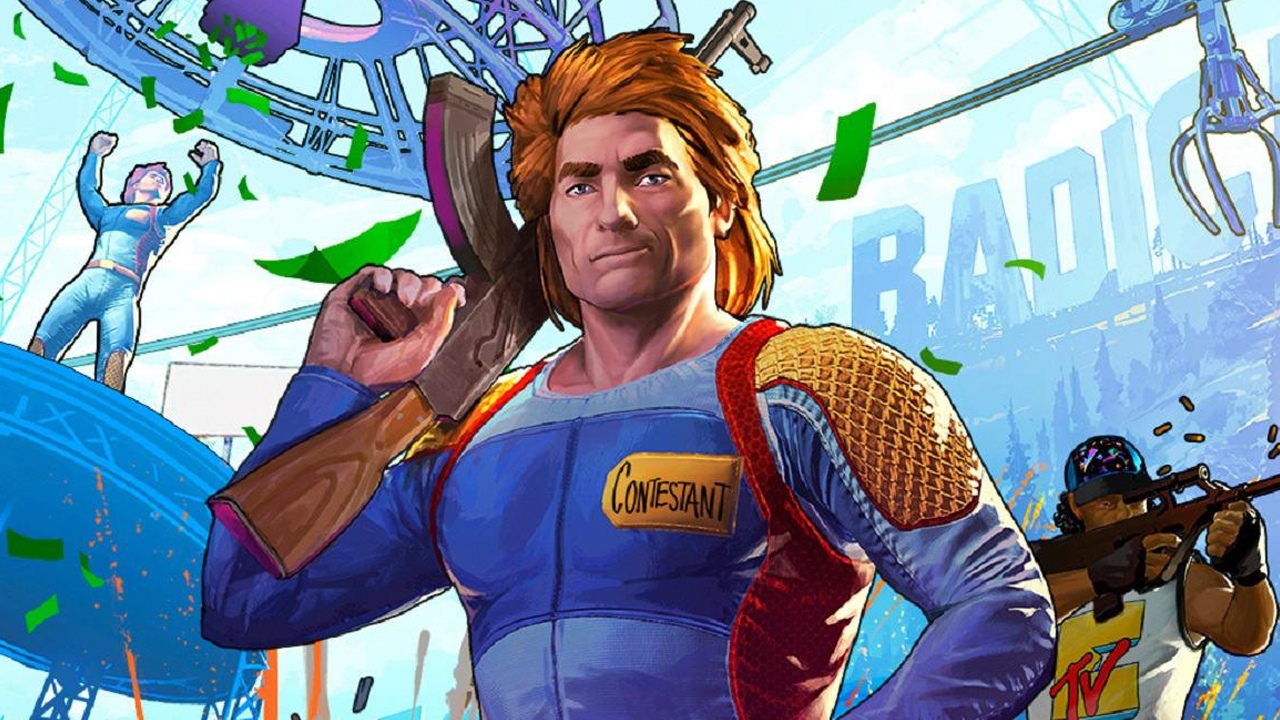 The designer had an idea and did not fit the genre of battle royal.
Perhaps Radical Heights was not the end after all, and it's that Cliff Bleszynski, the iconic developer best known for his creative role in the Gears of War saga, hinted yesterday via Twitter that he returned to the video game industry after having an idea , whose details he did not want to share. The only certainty is that this will not be a battle royal.
"Guys, having an idea for a game that I can't get out of my head. I thought it was over [con la producción de juegos], but then my stupid brain came, "Blizinski explained. Remember that after you left Epic Games, Blesinski founded Boss Key Productions, where he had 2 trips with Lawbreakers and a battle royal, Radical Heights, after which the designer had to close down the company. "And this is not a fucking battle royal."
It should be noted that when announcing the closure of the Radical Heights, Bleszynski spoke of rest, not of definitive withdrawal. The question is whether the company will reopen, whether it will open a new one, or refuse to continue its new career in the world of musical theater, where the former member of Epic reached instant success,
"Video games will always be a part of me and I hope to do something new someday. However, the creator of the original trilogy Gears of War last May, "must rest."
var adUnits = [{'bids': [{'bidder': 'appnexus', 'params': {'placementId': '15051556', 'reserve': 0.5}}, {'bidder': 'rubicon', 'params': {'accountId': '11188', 'floor': 0.5, 'siteId': '240426', 'zoneId': '1205974'}}, {'bidder': 'criteo', 'params': {'zoneId': '1388788'}}, {'bidder': 'smartadserver', 'params': {'bidfloor': 0.5, 'domain': '//prg.smartadserver.com', 'formatId': '73987', 'pageId': '1045638', 'siteId': '285283'}}, {'bidder': 'ix', 'params': {'siteId': '345900', 'size': [970, 250]}}, {'bidder': 'ix', 'params': {'siteId': '345900', 'size': [980, 90]}}, {'bidder': 'ix', 'params': {'siteId': '345900', 'size': [970, 90]}}], 'code': 'dfp-masthead', 'mediaTypes': {'banner': {'sizes': [[970, 250], [980, 90], [970, 90]]}}}, {'bids': [{'bidder': 'appnexus', 'params': {'placementId': '15051576', 'reserve': 0.5}}, {'bidder': 'rubicon', 'params': {'accountId': '11188', 'floor': 0.5, 'siteId': '240426', 'zoneId': '1205976'}}, {'bidder': 'criteo', 'params': {'zoneId': '1388792'}}, {'bidder': 'smartadserver', 'params': {'bidfloor': 0.5, 'domain': '//prg.smartadserver.com', 'formatId': '73988', 'pageId': '1045638', 'siteId': '285283'}}, {'bidder': 'ix', 'params': {'siteId': '345901', 'size': [300, 600]}}, {'bidder': 'ix', 'params': {'siteId': '345901', 'size': [300, 250]}}, {'bidder': 'ix', 'params': {'siteId': '345901', 'size': [300, 300]}}, {'bidder': 'ix', 'params': {'siteId': '345901', 'size': [300, 100]}}], 'code': 'dfp-atf', 'mediaTypes': {'banner': {'sizes': [[300, 600], [300, 250], [300, 300], [300, 100]]}}}, {'bids': [{'bidder': 'appnexus', 'params': {'placementId': '15051597', 'reserve': 0.4}}, {'bidder': 'rubicon', 'params': {'accountId': '11188', 'floor': 0.4, 'siteId': '240426', 'zoneId': '1205978'}}, {'bidder': 'criteo', 'params': {'zoneId': '1388791'}}, {'bidder': 'smartadserver', 'params': {'bidfloor': 0.4, 'domain': '//prg.smartadserver.com', 'formatId': '73989', 'pageId': '1045638', 'siteId': '285283'}}, {'bidder': 'ix', 'params': {'siteId': '345902', 'size': [300, 600]}}, {'bidder': 'ix', 'params': {'siteId': '345902', 'size': [300, 250]}}, {'bidder': 'ix', 'params': {'siteId': '345902', 'size': [300, 300]}}, {'bidder': 'ix', 'params': {'siteId': '345902', 'size': [300, 100]}}], 'code': 'dfp-mtf', 'mediaTypes': {'banner': {'sizes': [[300, 600], [300, 250], [300, 300], [300, 100]]}}}, {'bids': [{'bidder': 'appnexus', 'params': {'placementId': '15051735', 'reserve': 0.3}}, {'bidder': 'rubicon', 'params': {'accountId': '11188', 'floor': 0.3, 'siteId': '240426', 'zoneId': '1206008'}}, {'bidder': 'criteo', 'params': {'zoneId': '1388790'}}, {'bidder': 'smartadserver', 'params': {'bidfloor': 0.3, 'domain': '//prg.smartadserver.com', 'formatId': '73990', 'pageId': '1045638', 'siteId': '285283'}}, {'bidder': 'ix', 'params': {'siteId': '345903', 'size': [300, 600]}}, {'bidder': 'ix', 'params': {'siteId': '345903', 'size': [300, 250]}}, {'bidder': 'ix', 'params': {'siteId': '345903', 'size': [300, 300]}}, {'bidder': 'ix', 'params': {'siteId': '345903', 'size': [300, 100]}}], 'code': 'dfp-btf', 'mediaTypes': {'banner': {'sizes': [[300, 600], [300, 250], [300, 300], [300, 100]]}}}, {'bids': [{'bidder': 'appnexus', 'params': {'placementId': '15051756', 'reserve': 0.2}}, {'bidder': 'rubicon', 'params': {'accountId': '11188', 'floor': 0.2, 'siteId': '240426', 'zoneId': '1206014'}}, {'bidder': 'criteo', 'params': {'zoneId': '1388796'}}, {'bidder': 'smartadserver', 'params': {'bidfloor': 0.2, 'domain': '//prg.smartadserver.com', 'formatId': '75104', 'pageId': '1045638', 'siteId': '285283'}}, {'bidder': 'ix', 'params': {'siteId': '345904', 'size': [980, 90]}}, {'bidder': 'ix', 'params': {'siteId': '345904', 'size': [970, 90]}}, {'bidder': 'ix', 'params': {'siteId': '345904', 'size': [728, 90]}}], 'code': 'dfp-footer', 'mediaTypes': {'banner': {'sizes': [[980, 90], [970, 90], [728, 90]]}}}] var PREBID_TIMEOUT = 2000; var pbjs = pbjs || {}; pbjs.que = pbjs.que || [];
pbjs.bidderSettings = { rubicon: { bidCpmAdjustment : function(bidCpm) { return 0.82 * bidCpm; } }, aol: { bidCpmAdjustment : function(bidCpm) { return 0.80 * bidCpm; } }, smartadserver: { bidCpmAdjustment : function(bidCpm) { return 0.85 * bidCpm; } } };
pbjs.que.push(function() { pbjs.setConfig({ priceGranularity: 'dense' }); });
// amazon !function(a9,a,p,s,t,A,g){if(a[a9])return;function q(c,r){a[a9]._Q.push([c,r])}a[a9]={init:function(){q('i',arguments)},fetchBids:function(){q('f',arguments)},setDisplayBids:function(){},targetingKeys:function(){return[]},_Q:[]};A=p.createElement(s);A.async=!0;A.src=t;g=p.getElementsByTagName(s)[0];g.parentNode.insertBefore(A,g)}('apstag',window,document,'script','//c.amazon-adsystem.com/aax2/apstag.js');
// initialize apstag and have apstag set bids on the googletag slots when they are returned to the page apstag.init({ pubID: '3500', adServer: 'googletag', bidTimeout: 2e3 });
// request the bids for the four googletag slots var apstagSlots = [ { slotID: 'dfp-masthead', slotName: '/241667871/3DJuegos/homepage/news', sizes: [[1,1], [728,90], [1008,350], [970,250], [980,250], [980,90], [2,1]] },{ slotID: 'dfp-atf', slotName: '/241667871/3DJuegos/homepage/news', sizes: [[300,250], [300,600]] },{ slotID: 'dfp-mtf', slotName: '/241667871/3DJuegos/homepage/news', sizes: [[300,250], [300,600]] },{ slotID: 'dfp-btf', slotName: '/241667871/3DJuegos/homepage/news', sizes: [[300,250], [300,600]] },{ slotID: 'dfp-footer', slotName: '/241667871/3DJuegos/homepage/news', sizes: [[980,90], [970,90], [728,90]] } ];
var bidders = ['a9', 'prebid']; var requestManager = { adserverRequestSent: false, }; bidders.forEach(function(bidder) { requestManager[bidder] = false; }) function _getGPTSlots(apstagSlots) { var slotIDs = apstagSlots.map(function(slot) { return slot.slotID; }); return googletag.pubads().getSlots().filter(function(slot) { return slotIDs.indexOf(slot.getSlotElementId()) > -1; }); } function allBiddersBack() { var allBiddersBack = bidders .map(function(bidder) { return requestManager[bidder]; }) .filter(Boolean) .length === bidders.length; return allBiddersBack; } function headerBidderBack(bidder) { if (requestManager.adserverRequestSent === true) { return; } if (bidder === 'a9') { requestManager.a9 = true; } else if (bidder === 'prebid') { requestManager.prebid = true; } if (allBiddersBack()) { sendAdserverRequest(); } } function sendAdserverRequest() { if (requestManager.adserverRequestSent === true) { return; } requestManager.adserverRequestSent = true; pbjs.adserverRequestSent = true; requestManager.sendAdserverRequest = true; googletag.cmd.push(function() { apstag.setDisplayBids(); pbjs.setTargetingForGPTAsync(); googletag.pubads().refresh(); }); } function requestBids(apstagSlots, adUnits, bidTimeout) { apstag.fetchBids({ slots: apstagSlots, timeout: bidTimeout }, function(bids) { headerBidderBack('a9'); });
pbjs.que.push(function() { pbjs.addAdUnits(adUnits); pbjs.requestBids({ bidsBackHandler: function (bidResponses) { headerBidderBack('prebid'); } }); });
} requestBids(apstagSlots, adUnits, PREBID_TIMEOUT) window.setTimeout(function() { sendAdserverRequest(); }, PREBID_TIMEOUT);
var nugg4webedia=''; var nuggrid = encodeURIComponent(top.location.href); var nuggn = 2069349029; var nuggsid = 919551733; var nuggsub ='//webedia-es'; var nuggscr = document.createElement('script');nuggscr.type = 'text/javascript'; nuggscr.src = nuggsub + '.nuggad.net/rc?nuggn=' + nuggn + '&nuggsid=' + nuggsid + '&nuggrid=' + nuggrid; var n = document.getElementsByTagName('script')[0]; n.parentNode.insertBefore(nuggscr, n);
googletag.cmd.push(function() { var g = '/241667871/3DJuegos/homepage/news'; googletag.pubads().disableInitialLoad(); googletag.defineSlot(g, [[1,1], [728,90], [1008,350], [970,250], [980,250], [980,90], [2,1]], 'dfp-masthead').setTargeting('Pos', ['top']).addService(googletag.pubads());// masthead googletag.defineSlot(g, [[300,250], [300,600]], 'dfp-atf').setTargeting('Pos', ['1']).addService(googletag.pubads()); // mpu atf googletag.defineSlot(g, [[300,250], [300,600]], 'dfp-mtf').setTargeting('Pos', ['2']).addService(googletag.pubads()); // mpu mtf googletag.defineSlot(g, [[300,250], [300,600]], 'dfp-btf').setTargeting('Pos', ['3']).addService(googletag.pubads()); // mpu btf googletag.defineSlot(g, [[980,90], [970,90], [728,90]], 'dfp-footer').setTargeting('Pos', ['footer']).addService(googletag.pubads()); // masthead_footer googletag.defineSlot(g, [[1,1]], 'dfp-thin').setTargeting('Pos', ['thin']).addService(googletag.pubads()); // thin_Banner[624,78] googletag.defineSlot(g, [[1,1]], 'dfp-inread').setTargeting('Pos', ['inread']).addService(googletag.pubads()); // inread googletag.defineSlot(g, [[1,1]], 'dfp-interstitial').setTargeting('Pos', ['interstitial']).addService(googletag.pubads()); // interstitial googletag.defineSlot(g, [[1,1]], 'dfp-oop').setTargeting('Pos', ['oop']).addService(googletag.pubads()); // out_of_page googletag.pubads().enableSingleRequest(); googletag.pubads().setTargeting("console_name", ["none"]).setTargeting("publisher", [""]).setTargeting("genre", [""]).setTargeting('game', [""]).setTargeting('url_sha1', '17551ec17ea6cf673e7153b9dab00d8b48ab4dc2');
if (Krux.user) googletag.pubads().setTargeting("kuid", Krux.user).setTargeting("ksg", Krux.segments);
googletag.enableServices();
if (typeof NUGGjson === "object") { for (var nuggkey in NUGGjson) { googletag.pubads().setTargeting(nuggkey, NUGGjson[nuggkey]); } }
});
!function(f,b,e,v,n,t,s) {if(f.fbq)return;n=f.fbq=function(){n.callMethod?n.callMethod.apply(n,arguments):n.queue.push(arguments)}; if(!f._fbq)f._fbq=n;n.push=n;n.loaded=!0;n.version='2.0'; n.queue=[];t=b.createElement(e);t.async=!0; t.src=v;s=b.getElementsByTagName(e)[0];s.parentNode.insertBefore(t,s)}(window,document,'script','https://connect.facebook.net/en_US/fbevents.js'); fbq('init','1856413241239828'); fbq('track','PageView');