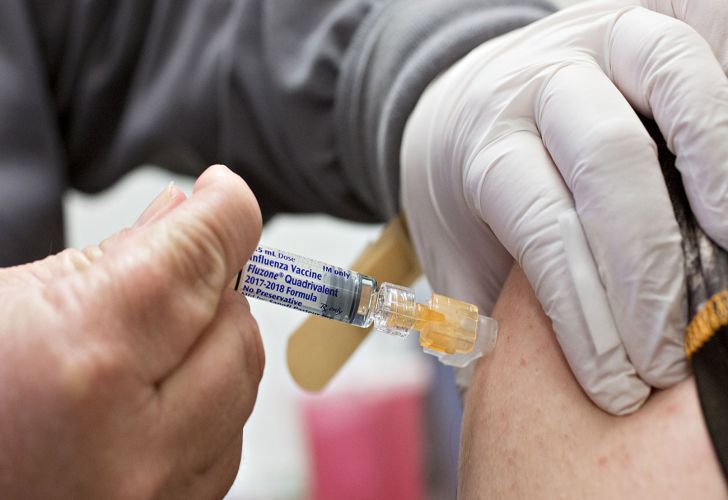 The health ministry of the Buenos Aires province has confirmed the first case of the year of influenza A in BerishaThe seven-year-old boy is in the hospital room of the La Plata Children's Hospital and is advancing favorably. "Today, flu A is present, it's not like years ago, cases often occur and they are not serious," said a spokesman for the provincial health portfolio. Telam,
They release a vaccine that provides greater protection against influenza
The boy was hospitalized days ago because he has a major pathology that causes seizures. It was written, but since there was a fever, it was tested for influenza A, which was positive. According to the Ministry of Health and Social Development of the nation, the patient registers "Respiratory disease that is acute and is caused by influenza virus."
There are several influenza A and B viruses. The new influenza virus is a newly discovered virus called H1N1 influenza virus. Usually, this disease occurs in the autumn-winter season and the most endangered groups are over 65 years of age, patients with chronic underlying disease and immunosuppressed, ie. people whose organs can not produce an adequate immune response.
– How is influenza A transmitted?
– Possible pathways of infection can be by small drops that the patient eliminates in coughing, sneezing, talking, kissing or sharing utensils and food.
– How to prevent influenza A?
– Clean the surfaces that patients touch with water and detergent or soap, or 70% alcohol.
– Vaccination of people belonging to groups defined by current immunization rules to prevent influenza
– Always wash your hands after coughing or sneezing.
– Frequently wash your hands with soap and water or clean them with alcoholic gel.
– Do not share food, glasses and cutlery.
– Who should be vaccinated?
– The flu vaccine should be administered every year. And the groups to do so are: health personnel, pregnant women in every trimester of pregnancy, children between the ages of 6 and 24, people between the ages of 2 and 64, including risk factors (such as cardiac, respiratory or renal diseases). chronic, immunosuppression, diabetes and obesity) and adults over 65 years of age. Protections produced by the vaccine are generated between 10 and 15 days after administration.
– What to do if these symptoms are present?
– First, it is important not to be self-medication and immediately go to a doctor. Secondly, we need not to be in contact with other people and to avoid work, school or closed spaces.
For doubts or questions, the Ministry of Health has a free call number: 0800-222-1002.
A.P./D.S.