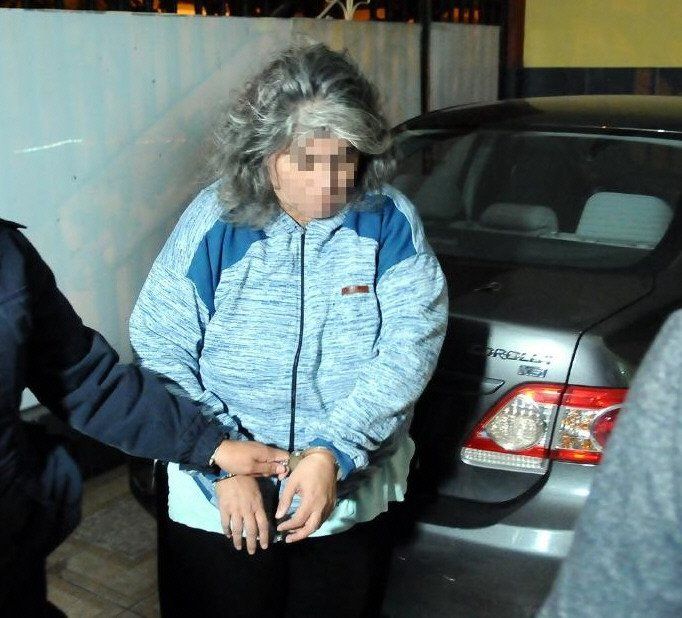 It is an organization that besides requiring adults to work in a baker's flat without remuneration, forces the children of their followers to leave school and go out to sell the products made in this establishment.
Meanwhile, their leading life leaders were considered among their properties as a farm in a country club and several countryside restaurants.
The operations were responsible for the human trafficking unit belonging to the Chief of Provincial Police Investigation into Organized Crime and Organized Crime, who arrested 26 people, including the alleged leader known as Aunt Eve, and the second named "La jefa".
A total of 10 attacks were executed and 13 men and 13 women were arrested while seizing nearly $ 40,000 and more than one million pesos.
They also took 17 vehicles (cars, minibuses and jeeps), gold jewelry, 46 mobile phones, 57 credit cards, laptops, computers, writing devices, documentation, and other subjects of interest to the cause.
It should be noted that the investigation that led to the demise of this criminal group began in December last year following a complaint filed by a 24-year-old girl in the Tax Assistant for Trafficking in Human Beings, Child pornography and court formation of La Matanza.
According to her, when she was a teenage girl living in Gonzalez Kathan with her parents, they were captured by members of an evangelical temple known as Philadelphia, a group that copied the name of another famous religious organization to facilitate the gathering of believers.
The young woman also said that her parents began to occupy themselves with the religious sphere and suddenly changed their way of life while the leaders of this church, under psychological manipulations and supposed commands from God, persuaded them to sell their property and give them. money Then they moved along with other members of the congregation to some kind of home where they could not have contact with the rest of their family or friends.
ADDITIONAL:
A cop is murdered in front of her 8-year-old daughter
The Temple in San Husto
On the other hand, the police officers checked that the temple consisted of a four-story building located in it Centenera to 3700, in San Justo, a party of La Matanzas, where lords and "governors" lived, while in another monastic type, located meters away from the site, the inhabitants of the parishioners who are also forced to carry out maintenance, masonry and cleaning.
In this way, they found that the bread maker had worked 24 hours in Anchoras at 4100 from this city, and that they also had a church annexe in Juarez Chelman 600 from Pontevedra, Merlot's party where the pilgrims were captured and then taken of the Philadelphia Temple. Besides, the group owned another temple with bakers working in it Resero and Alem of Bahía Blanca.
In addition, the researchers found that the leaders had several rural establishments, one on a kilometer 36 on a provincial road 88, in General Alvarado's party, and a farm in a provincial club, a kilometer 129 of the itinerary. Provincial 41, at the height of San Miguel del Monte.
The reason is "Illegal association in a real race," as the reduction to easement, repeated in twelve options, deals with people in twelve possibilities and money laundering,