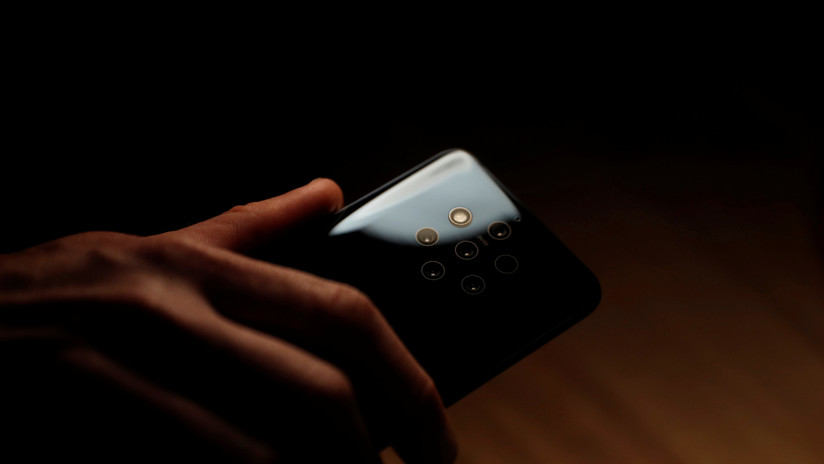 This month Nokia has released an update to improve the inconvenience. However, the user demonstrates the existence of a "massive security vulnerability" that allows access to the computer by pushing the reader with almost everything.
Users of the new Nokia 9 PureView smartphone, introduced at the end of February, have expressed dissatisfaction with the performance of one of its features: the fingerprint reader.
Earlier in April, GSMArena's specialized YouTube channel analyzed the device, highlighting the sensor on its screen "pretty slow" in answer "That's it less sensitive and it often takes a few seconds to unlock, "he says.
In this regard, HMD Global, a Finnish company that develops mobile devices under the Nokia brand, has recently become available to the public update improves the performance of this aspect.
Last weekend, however, a Twitter user in the UK he said that this patch has not achieved complete improvement. Through a video, he demonstrates the existence of a "mass security defect" this allows access to the main screen of the mobile phone by pushing the reader with almost everything: using the finger of another person who is not registered or a pack of chewing gum.
– Even unlocked with a coin or with leather gloves"wrote the user, talking to Nokia to find a solution.
Here is my Nokia 9 fingerprint sensor, the phone can be unlocked with a chewing gum package or somebody else. Even unlocked with coin or leather gloves. Please Help I Get My Nokia 9 Sorted. pic.twitter.com/Thce3nB2fr

– Decoded pixel (@decodedpixel) April 21, 2019
Juho Sarvikas, product manager of HMD Global, contacted the owner of the defective smartphone and noted that they had failed to replicate the problem on other phones. Sarvikas vowed that the British subsidiary would investigate the case; so he asked his owner to provide the company with the device to analyze it.
Hello! We were unable to reproduce the problem. Our team in the UK will contact you. It would be very useful if we could change your unit so that we could study this. Thanks!

– Juho Sarvikas (@sarvikas) April 23, 2019
If you like, share it with your friends!