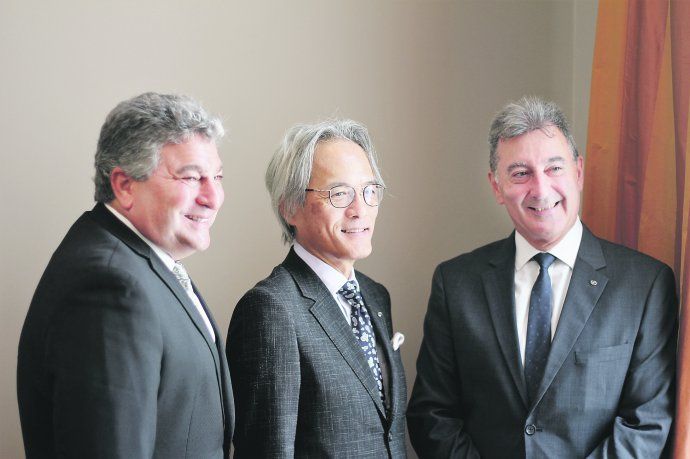 Market placement occurs at a time in the market with a strong retreat, with some resemblance to what happened when it left the convertibility, and the brand ceased operations, but the company noted the differences with that time.
"Under Toyota's sustainability scheme we have reached a degree of maturity that we did not have years before when Lexus complements our Toyota offer in the country and because of the size of the business we have in Latin America today, this brand has the same sustainable long-term project and has access to many Toyota customers who have high-quality vehicles from other brands and to convince other customers that they are in other brands, "explained Daniel Herrero, president of Toyota Argentina .
The company's expectations are to release around 300 units a year on the basis of a number of high-quality vehicles.
"The new Lexus has a very attractive design, excellent performance and high level of technology, and they are hand-made cars, and these combinations make us different from our competitors," said Yoshihiro Sava, president of Lexus International.
In addition to the characteristics of the vehicles, the proposal on services is also at the first level. For example, users of these products will have a 24-hour help system that will provide the necessary help and replacement for any inconvenience until the problem is resolved. It also offers a 5-year or 100,000-mile warranty for conventional engines and up to 8 years in hybrid versions. Prices start from U $ S76,700 to U $ S201,000, with the hybrid version being the lowest figure due to the tariff preference for environmentally friendly cars that pay 5% of the tax rather than a total of 35%
As for the instability of the country and the decision to launch this new brand, Steve Saint Angelo, CEO of Toyota and Lexus for Latin America said: "Argentina has complex moments When I came to the region in 2013 it was a tough People from abroad think that Argentina will go bankrupt But we decided to take offensive and the investment of EUR 800 million was determined to expand our business Some said we were crazy but that was one of the best decisions I made as a leader of the region "
The "boom" of Hilks
November patenting again showed that the Hilux truck is an absolute leader in sales over small and economical cars, considering that it is a car that doubles in price. For Toyota President Daniel Herrero, the explanation for this phenomenon is based on the high demand from sectors such as mining and mining. The businessman said that in the second case they had important orders from several companies to expand the fleet of vehicles. At the same time, due to increased demand from the agricultural sector, Herrero formulated a positive forecast: "It is a clear sign that we will have a very good harvest."
Source link