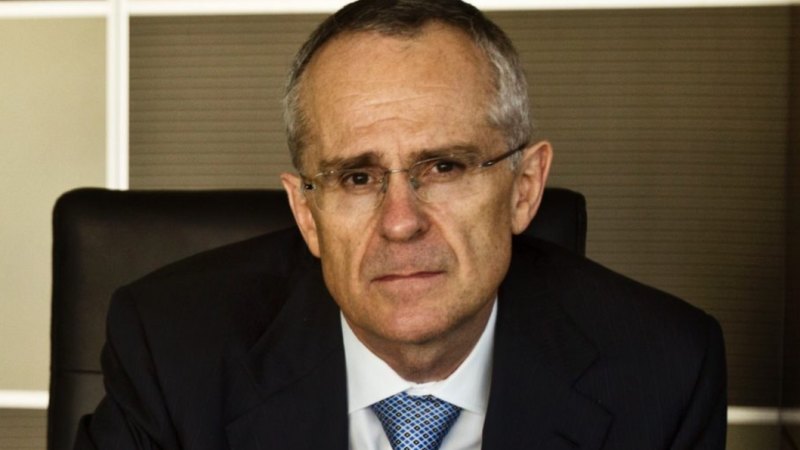 Mr Sims also signaled boosting competition in the banking sector would be a key priority for the regulator, flagging potential court action against an unnamed financial institution on a competition matter.
Loading
In the speech setting out ACCC's priorities for this year, Mr Sims highlighted last year's change in the penalties for breaching the Australian Consumer Law, which deals with areas such as unfair contracts and consumer rights across the economy – but not in financial services.
Mr Sims said the beefing of penalties was a "very important" change that would lead to bigger fines when ACCC brings its first cases under these changes, likely to be next year.
A long-time supporter of the tougher penalties, Mr Sims said he did not recall the company's share prices falling in the past when they faced penalties for breaches of this law, but he wanted this to change.
"We need penalties that mean that when the penalty is announced, the share price takes a dip. At the moment, the share price does not take a dip, it does not get affected at all."
Consumer loyalty schemes, retailers that sell expensive appliances and whitegoods, and advertising practices on social media platforms were set to be put under the watchdog's microscope, he said.
We need penalties that mean that when the penalty is announced, the share price takes a dip.

ACCC chairman Rod Sims
Last year 's change means the maximum penalty for breaching this law, whichever is the highest of $ 10 million or three times the benefit to the company from breaking the law, or 10 percent of the Australian turnover where the benefit obtained can not be calculated.
Asked about what boards he could do to improve their compliance, Mr Sims said: "I'm not someone here who is going to talk about corporate culture. I'm someone here who is going to talk about punishment that will move culture, so we're in punishment. "
Legal action against a company that dudded its customers had an impact on corporate reputations, Mr Sims said, but this was not enough, and there was also a case for causing some "financial pain".
While the ACCC's role was not in focus on the banking royal commission, Mr Sims signaled that it would also look at boosting competition in banking, which he described as a "fairly cozy oligopoly."
He also called for a public debate on whether the community had become too accepting industry consolidation, which could ultimately harm the interests of consumers.
While he did not call for law reform in the area, Mr Sims referred to some attempts by the ACCC to block mergers that he had lost in court, and said there seemed to be a "current bias towards excessive consolidation; sector ".
"As a community we need to question whether this is the outcome we want," he said.
Clancy Yeates is a business reporter.
Source link