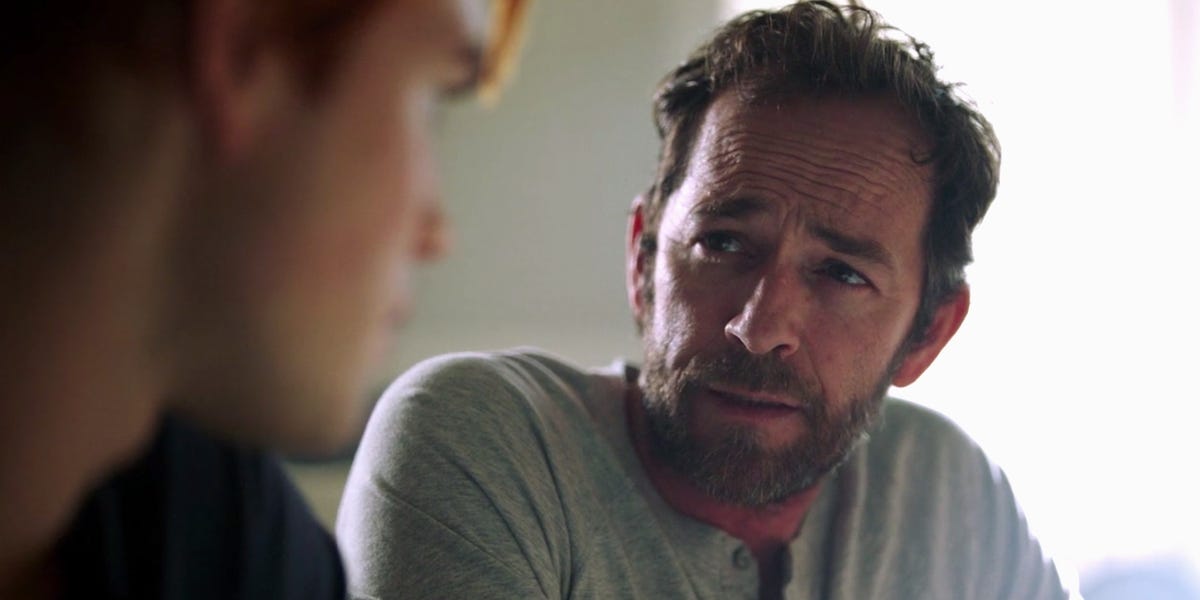 More than a month after the tragic and unexpected death, the final scenes of Luc Perry Riverdale broadcast last night (April 24) – and they were particularly touching.
Perry, who played Archie's father Fred Andrews in the series, died last month after suffering a fatal stroke of only 52 years.
Fear of the Reaper yesterday's final season, included Luke's final scenes as a favorite fan hero in which the actor and his son shared on the screen a "beautiful, real moment."
After Archie realized that Randy Ronson, the man he had previously been killed on the ring, had died, he returned home with his father, struggling with guilt.