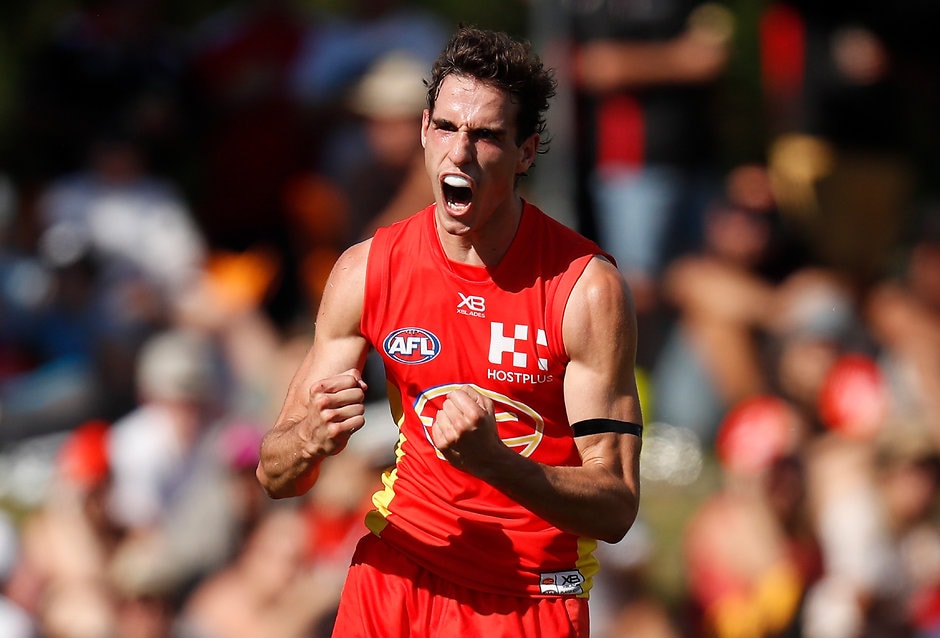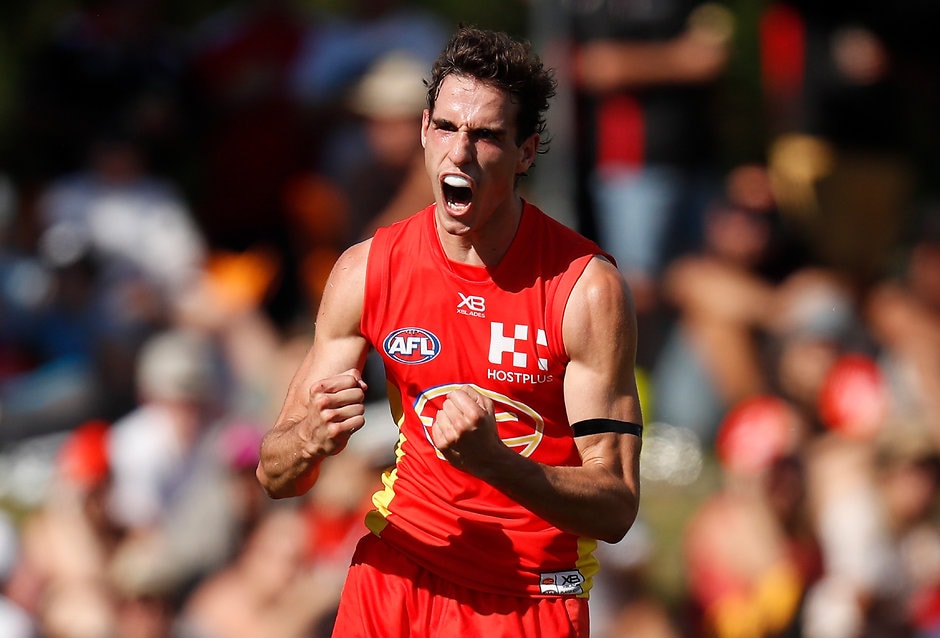 Ben King has hit five goals in his seven games so far
STUART Dew is "comfortable" with the progress of Jack Lukosius and Ben King's contract, saying he will not be in a hurry with top-end talent coming back to Gold Coast.
FULL FIXTURE Every round, every game
Earlier this week, Izak Rankin, selected under Project 3, extended his stay with the Sun by the end of 2022, paying attention to Lucosius and King.
Jack Lucasius played 14 games in his debut season with the Sun. Photo: AFL photos


"We're comfortable when they're there," said Dee on Friday morning.
"We do not want to sell anything, we want them to make their own decisions based on what they see around the club.
"With this knowledge, we are really comfortable, they will make the right call and we look forward to this."
We think it will happen when they are ready, we do not want to set any deadlines – Stewart Dee to Jack Lucasius and Ben King
After spending Adelaide in his youth and training with Port before being selected by Gold Coast before qualifying for Rankkin, Lukoius will always be linked to his return until he joins.
The same goes for the 6th King, whose twin brother plays for St. Kilda.
Both Suns have fared well in their new environment, living with Chief Executive Mark Evans and playing a lot of football in their first year.
Both are negotiating by the end of 2020.
"We think it will happen when they are ready," Dee said.
"We do not want to set any deadlines.
"We think that, considering how they are, how they train and play, how they integrate into the club and Gold Coast, it will come when the weather is fine.
"There is certainly no rush.
Source link