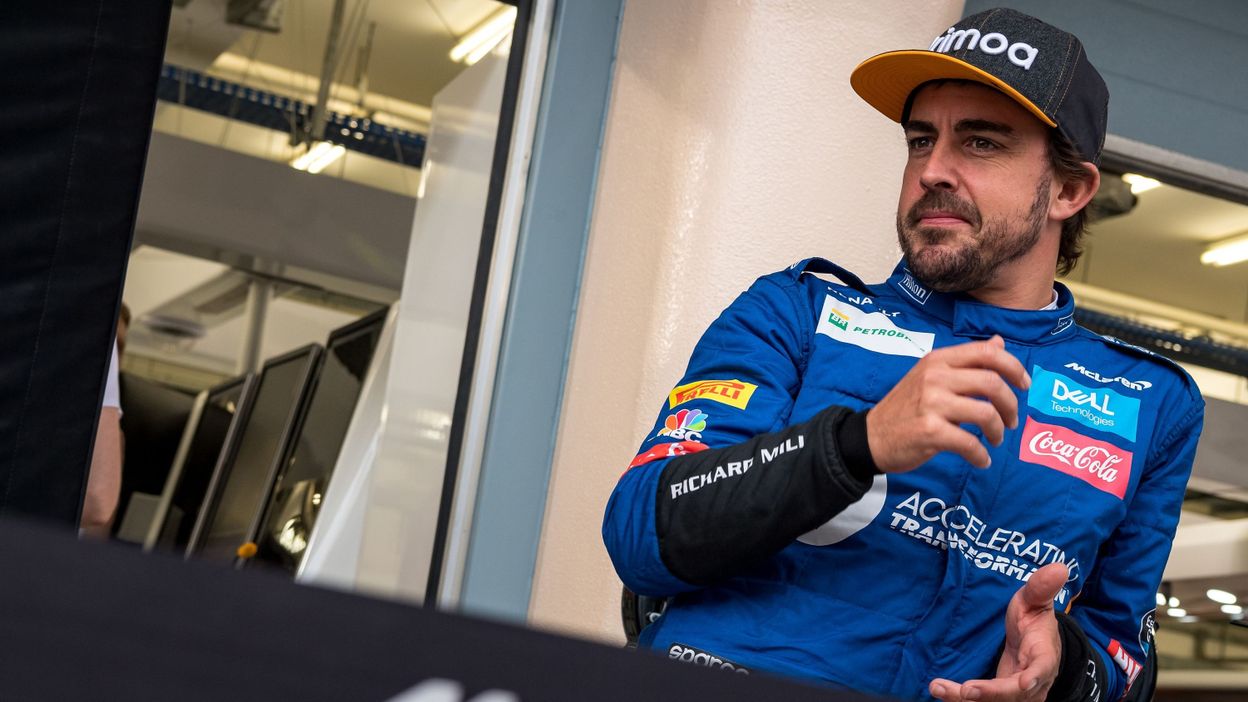 Fernando Alonso's second participation in the 500 miles of Indianapolis is bad: a delayed electric problem a day before the Spaniard renounced and partially destroyed his car on Wednesday during the second day of free practice.
The 2-time Formula 1 world champion lost control of his car at the exit of the 3rd corner and hit the safety wall three times before his car stopped.
He managed to get out of his one-man "McLaren" with the orange livery and was taken to the control test clinic, which did not show anything unusual, organizers said.
However, his car is badly damaged. He will probably have to take part in the official qualifications on Saturday and Sunday with the spare car.
"The car passed, I raised the foot of the accelerator, but that was not enough, I completely lost control of the car and I was already too close to the safety wall"he explained on NBC's television channel.
"It happened very quickly, it is a shame that we will lose some more time to continue the rounds. I'm sorry for the team, but we'll learn from what happened and hope to come back on Thursdaythe Spaniard continued.
The first day of free practice on Tuesday was bad for Alonso, which was limited to 50 laps and failed to use the full power of his engine due to an electrical problem.
He was recognized for the 32nd time of the Indianapolis Oval Circuit.
37-year-old Alonso is attracting the 103rd edition of Indianapolis 500, which will be held on May 26th.
He will participate in a car designed by McLaren in collaboration with Chevrolet and Carlin Racing.
For his first participation in 2017, he joined Andretti's team, one of the IndyCar Championship's references, and played the lead role during the race before being forced to retire when he dropped an engine at around twenty. round of arrival.
He will try to become the second driver after the British Graham Hill to win the triple crown of motor sports after his success at the Monaco Grand Prix in F1 and 24 hours of Le Mans in endurance.