Video games and social media, and more generally new technologies and screen time, are now at the center of many behavioral and mental disorders that affect young people and young people. Numerous studies have attempted to link them with problems such as violence, depression or worsening of social well-being. This issue, which is of interest to the public, studies are mutually reinforcing, with everyone wanting to contribute to the debate, probably to defend a position.
One of the latest studies on this topic was conducted in Canada by researchers at the University of Montreal and CHU Sainte-Justine and was published Monday at JAMA Pedatrics, a review of the American Medical Association. They surveyed the behavior of more than 3800 young people in 2012-2018. They chose adolescents from 31 schools in Montreal and followed their behavior on the 5th. Adolescents themselves report the number of weekly hours devoted to social media (like Facebook and Instagram), video games, and television. They also completed questionnaires for various depressive symptoms.
The team, led by Patricia Conrad, is particularly interested in the relationship between depression and exposure to various forms of screening in adolescents. By making statistical analyzes to evaluate associations between time spent in slits and depression, researchers find an increase in depressive symptoms when adolescents use social media and television; social media, the most damaging of all forms of the screen. What we have seen many times is that the effects of social media are much greater than those of other screenings, "said Conrod, a professor of psychiatry at the University of Montreal. However, the most surprising discovery for researchers is that the time spent playing video games is not associated with depressive symptoms. The survey suggests that the average gamer is not socially isolated, with over 70% of gamers playing with others online or in person. The results surprised us, said Elroy Boers, co-author of the study. The video game makes you happier. This is a good hobby, he says.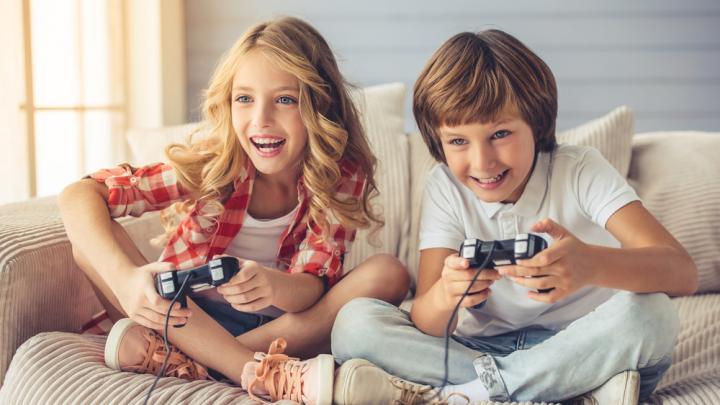 Really surprising results?
It would not really be surprising to come to such a conclusion: video games do not encourage depression. In any case, very few studies have so far tried to explore or establish a connection between video games and depression. Violence is often associated with video games, even if the connection is highly contested. While some politicians think the opposite, and the WHO considers that addiction to gambling is a modern disease, many studies show that there is no connection between video games and violent behavior. On the contrary, several researchers attribute interesting features to video games. One study concludes, for example, that video games do not corrupt young minds but can build them by contributing to their social and intellectual development; a thesis reinforced by another study that reveals that action-based video games can develop intelligence because they are linked to an increase in the amount of gray matter in the brain. Another party argues that young people playing video games have better moral thinking skills than young non-gamers, and there are many others in the same direction.
But this new study has merit to emphasize the need to distinguish between different screen shapes. Whether the screen time is dedicated to video games or social media and television, it tells us that this is not the same effect. If social media and television talk about depression among young people, this is not the case with video games, according to researchers at the University of Montreal and CHU Sainte-Justine of Canada.
Source: JAMA Pediatrics
And you?

What do you think about the findings of this study?


Is there really a debate about the impact of video games or social media on teenagers?
See also:

France: The debate about the video game issue is invited to the governmental authorities, which procedure should preach to those who suffer from it?


Playing violent video games daily does not lead to behavioral change, new study


The addiction to video games can be considered as a mental disorder by the World Health Organization (WHO)


School murders: Donald Trump blames forgiving video games for the meeting industry


Do violent video games have a negative impact on players' behavior? No, according to a study conducted in the United Kingdom
Source link