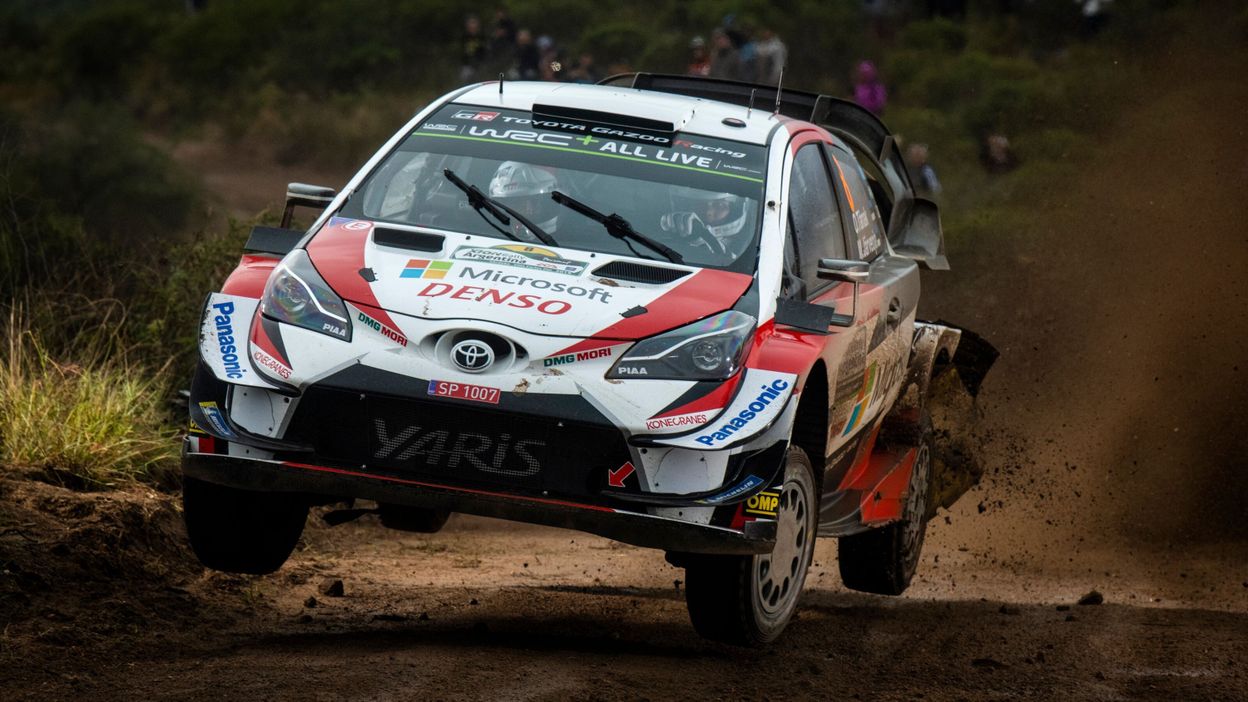 Ott Tanak's Toyota Yaris WRC – © Jaanus Ree – Red Bull Content
Estonian Otath Tanak (Toyota Yaris WRC) seized this Thursday night at the Rally Argentina, the fifth round of the World Rally Championship, at the end of the super special Villa Carlos Pass (1.90 km).
In the torrential rain, Otath Tanak, which worked the fastest at 1: 58.6 discharge is challenged on an asphalt and is not at all representative of the rest of the French world champion Sébastien Ogier (Citroën C3 WRC), second 1.6 seconds and his British teammate Kris Meeke (Toyota Yaris WRC), third in 1.7 seconds.
Norwegian Andreas Mikkelsen (Hyundai i20 Coupe WRC) ranks fourth in 2.0 seconds ahead of Belgian teammate Thierry Newville (Hyundai i20 Coupe WRC), fifth in 2.1 seconds.
Friday Thierry Newville, the World Cup leader, will open the road on Argentina's black roads during the seven events on the first real day of the event.
And because of the torrential rains that hit Argentina in recent days, the impact of the first place in the starting line and cleaning must be minimal … and may even benefit the Belgian driver. A total of 145.92 kilometers against the clock await crews.