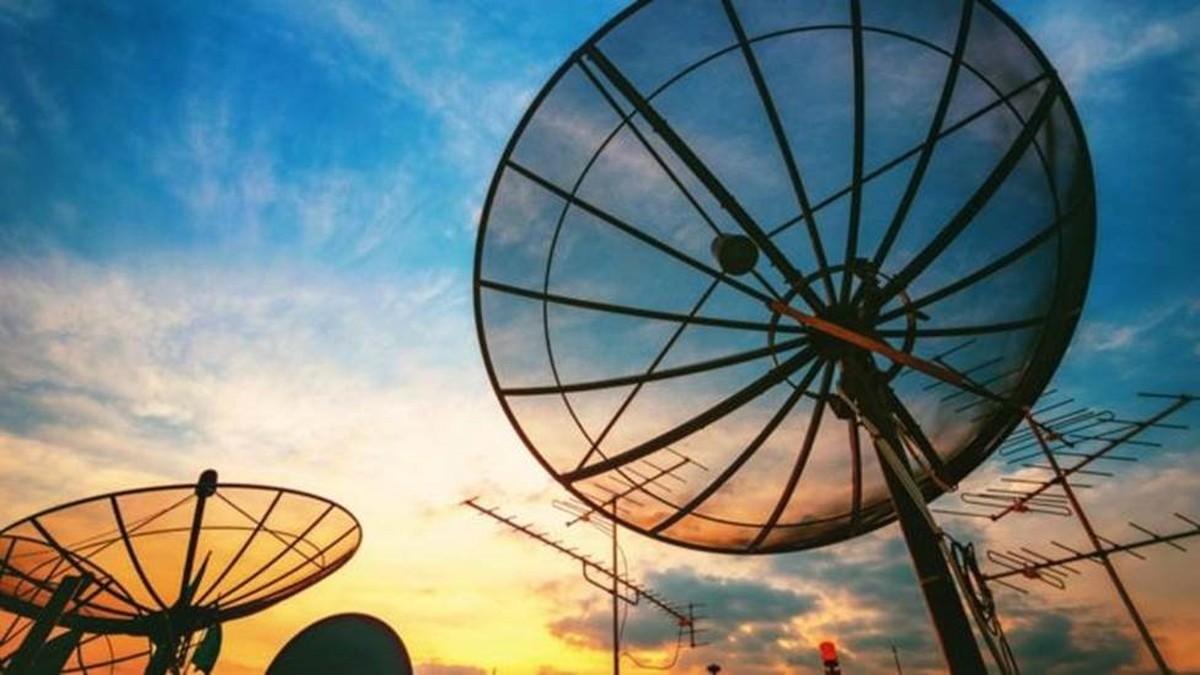 Connectivity changes culture around the world, and in many countries the Internet is now an integral part of everyday life. High-speed internet, mobile accessibility and non-paper payments drive the global economy more and more, and some countries are strongly inclined towards this digital future.
Which countries offer better services based on state-of-the-art technologies? InterNations, a social networking company for immigrants, recently released a report called Digital Living Abroad.
The material classifies countries for foreigners based on the availability of government online services, the ease of receiving a local mobile number, the availability of high-speed internet at home, the ease of making payments without physical money and open Internet access.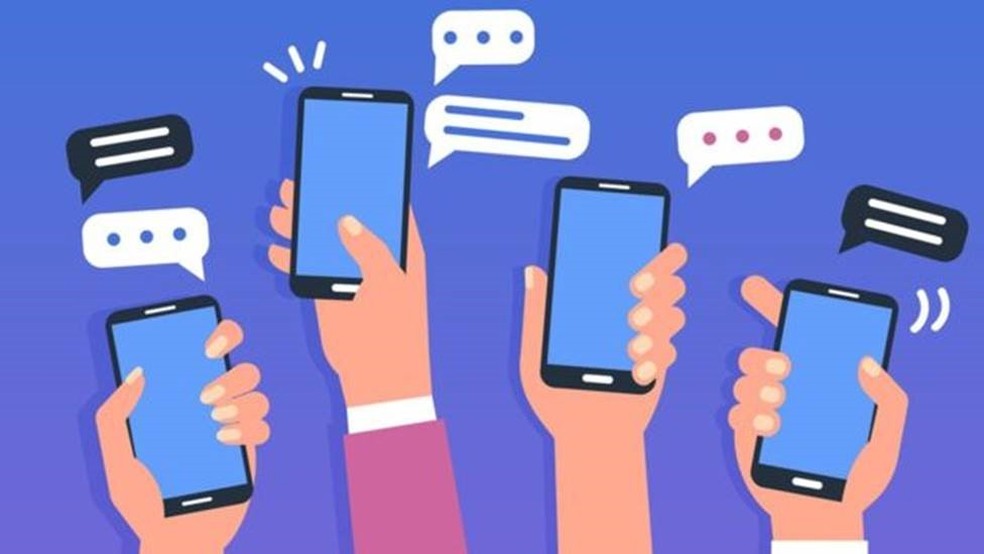 Brazil is at the bottom of the list – 50th in the 68 rated countries – Photo: Irina Strelnikova / Getty Images via BBC
Brazil ranks 50th in the ranking of InterNations – 68 countries surveyed. Receiving a fast internet connection at home and a local telephone number are the problems the country is doing worse in the 62nd and 60th, respectively.
In terms of digital quality of life, Brazil is below countries such as Serbia (44th), Dominican Republic (45th) and Kazakhstan (48th).
The BBC Travel report talks about residents of countries that are at the top of the InterNations ranking. They tell you what it is like to live in a highly connected country.
1st place in the overall standings
First, in the InterNations study, Estonia has been seriously investing in its digital infrastructure since it became independent from the Soviet Union in 1991.
The e-Estonia government program introduced innovations such as electronic voting, health programs and access to the Internet banking network.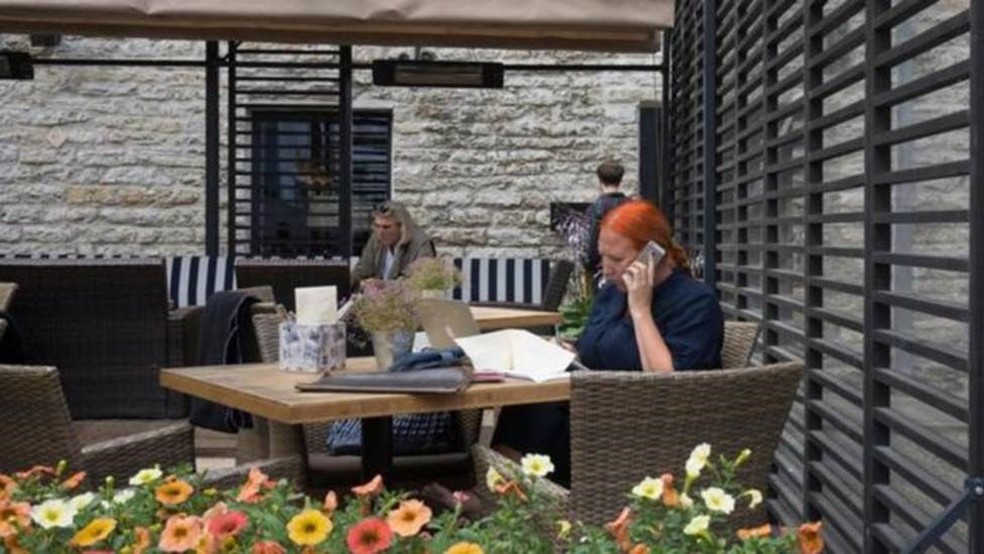 Even non-citizens can open an online business in Estonia – Photo: Terese Loeb Kreuzer / Alamy via BBC
Estonia also has an "electronic residence regime": even non-citizens can apply for a "virtual residence" entitling them to benefits such as identification, bank services, payment processing, and company formation.
Today, the program is aimed at attracting digital nomads and foreign entrepreneurs wishing to create a company based in the European Union, which in turn brings new opportunities for Estonia's economy.
"Access to the Internet is considered to be a fundamental human right in Estonia, even in remote Estonian islands such as Saaremaa has access to the internet," said Austrian businessmen Alexandra Nima, who now lives in the Estonian capital Tallinn. "Everything is done here as quickly as possible, from registering as a resident to starting an online business," she said.
The country's connected lifestyle means that even phone calls become obsolete. "It's much easier to ask for a chat," says Tarmo Anus, a Tallinn resident. Tarmo is a developer of an encryption platform called Obyte.
"Instead of calling a store if it's open during the holidays, I just write to her [aplicativo de mensagens] Viere, he says.
2nd place in the overall standings
With the same results in four of the five categories, Finland ranks second in the digital quality of life – and is the first in the money-free payments.
Here the role of the Internet is considered to be so important that in 2010 the government made a legitimate right of all citizens to have access to broadband. Finland was the first country in the world to do so.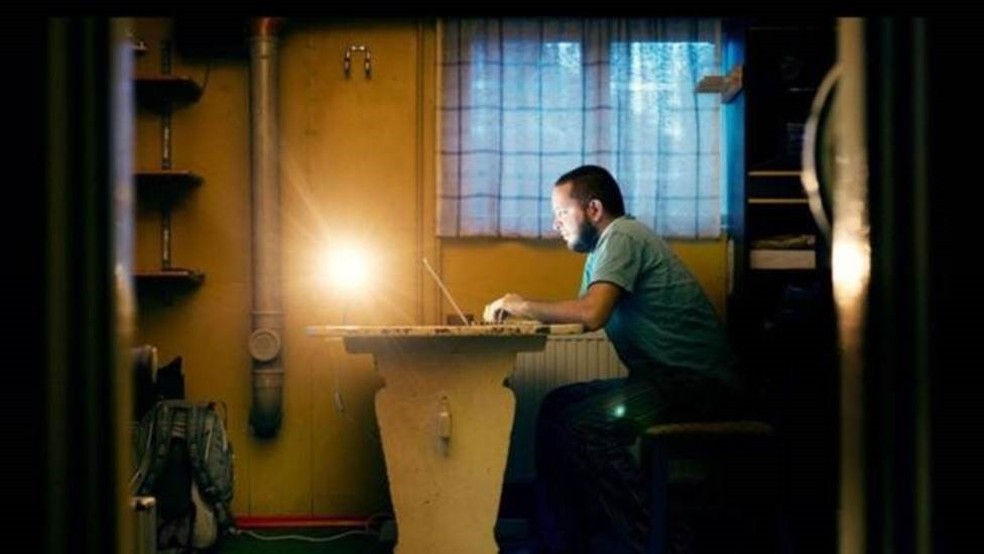 Many can be decided online – in English – in Finland – Photo: Folio Images / Alamy via BBC
"High-speed internet access – combined with freedom of speech – makes our ecosystem more sustainable and secure," says Hackney Veyanen, CEO and founder of HappyOrNot customer feedback platform.
He lives in Tampere, southern Finland. "Everybody has access to information and the Internet gives equal opportunities for learning and impact on the future of the country."
The convenience of online access to government services and the automated translation of many services is especially useful for newcomers.
"Digital life means automation, like supermarkets (automated) boxes, and it also means online services in English, making daily life easier without talking or understanding in Finnish," said Peter Seenon, creator of the Finnish blog. He has lived in Helsinki for eight years and is from Scotland.
"Currently in Finland there are many online information in English – from hiring a doctor to knowing your rights as a worker. This has changed dramatically since I came here as an exchange student in 2004, "Sean said.
6th place in the overall ranking
Israel is ranked third in the categories of unlimited Internet access and easily obtains a local cell number.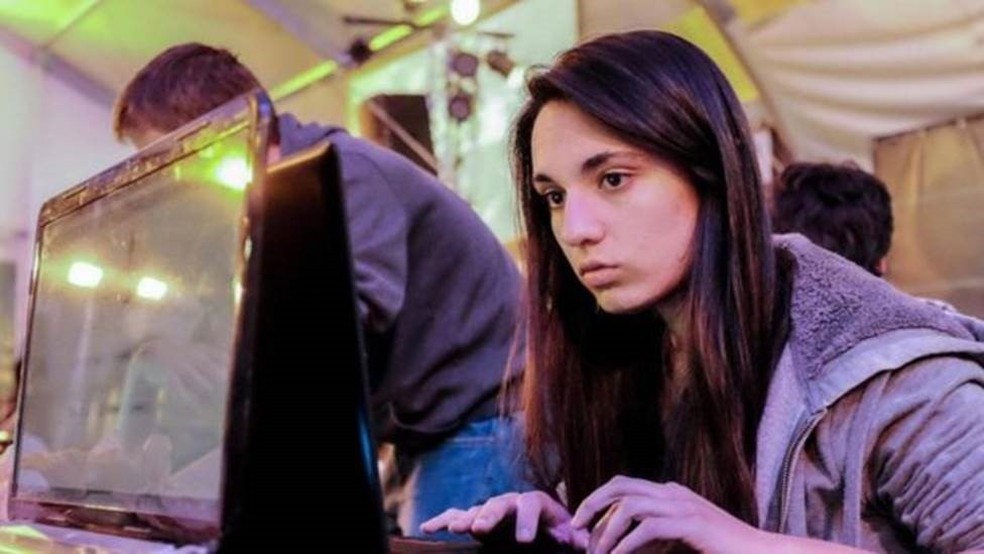 Even Elderly People Use Smartphones in Israel – Photo: Nir Alon / Alamy via BBC
The country has a strong and innovative technology sector. Local residents perceive the direct name of the nation's nation, and few inhabitants do not use social and communication applications.
"Even older people have smartphones and chat on Facebook or through WhatsApp, and it is not uncommon to see a lady in her 70s making a video call to her grandchildren in the US," says Maria Pinelis of InterNations.
Raphael Hope is the Chief Executive Officer of Amen Von Amen, a digital media company. He lives in a suburb of Tel Aviv and says the internet there is fast, cheap and reliable, which helps start-up entrepreneurs and digital nomads.
"I work mostly at home and in cafes, which means I rely largely on the public Internet," he said. "Many cafes offer free public Wi-Fi and Israeli telecom companies offer public Wi-Fi in many metropolises so their customers can use it for free," he said.
Lifestyle seekers usually go to Tel Aviv, where most of a thousand companies of this type are in Israel. Tel Aviv is known as "the city that never sleeps" in the country.
"It certainly attracts many Israelis, especially young people, who are willing to put up with Tel's high rental rates just to be part of that scene," says Hope.
7th in the overall standings
Seventh, Canada has had good results in most categories, in particular the availability of government online services and non-cash payments.
Digital life is easier in big cities where technology is adopted faster and Internet services are faster and more affordable.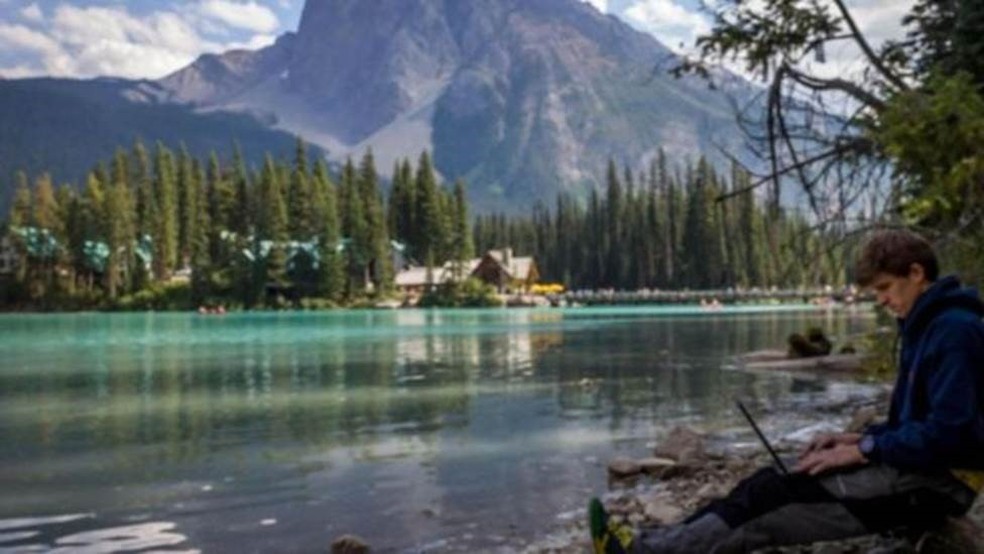 Link may be bad in remote areas of Canada – but the country usually has good online services – Photo: Piotr Babis / Alamy via BBC
"Larger centers like Toronto are more friendly towards digital life," said Eric Vikopen, a Canadian blogger with Penguin and Pia. "Non-cash payment methods, including mobile payments, are certainly growing in smaller and newer stores."
Internet access here is more expensive than in other countries, but coverage in remote areas may be inconsistent.
"Canada often leads several countries with more expensive internet access and has relatively slow broadband service," said Thomas Yankovski, director of the Coinsquare platform for cryptomedics.
But overall, the availability of online government services and access to common Internet services is a great help for entrepreneurs – facilitating their opening and managing their businesses.
"Opportunity to start and manage an online business, manage banking services, bookkeeping, billing, renewing documents from home, from a café or even a tent (in the case of a camp with Wi-Fi) can be great to save time and resources of a company, "says Yankovski.
27th place in the overall standings
Although ranked 27th overall, South Korea is ranked first in the home Internet speed – a country that allows its residents to travel at very high speeds on the Internet.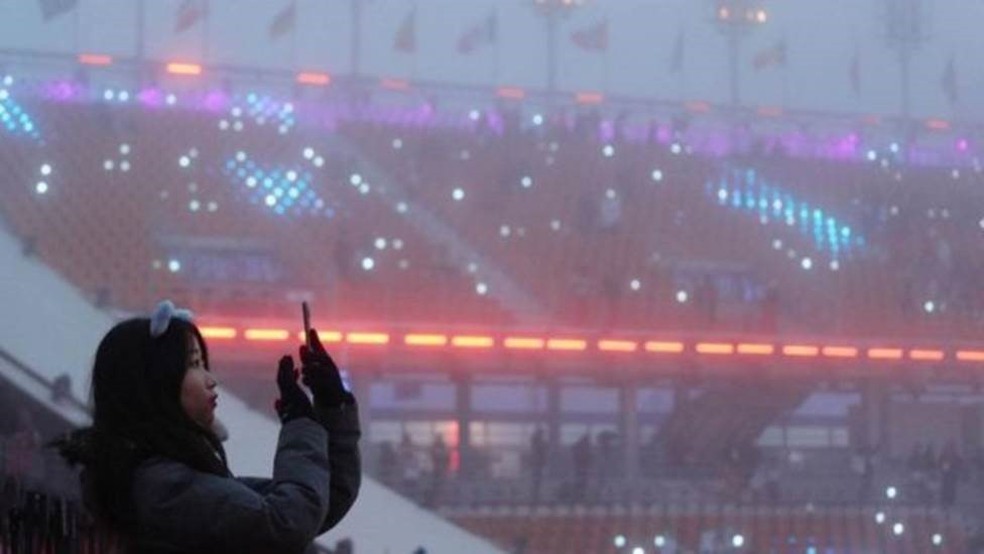 South Korea has the world's fastest home internet – Photo: Itar-Tass News Agency / Alamy via BBC
"Everyday life in South Korea is moving very fast – you can buy food online and pay for five seconds," Choi Eun of Seoul said.
As well as taking the first place in the home connection speed, the country has the highest internet speeds in the world, which means that the entertainment capabilities of video streaming games are available everywhere. "It's an amazing thing: we do not get bored on the train because we can watch YouTube and navigate through Instagram's installations," Choi says.
Seoul, Lee, Namo (Martin) agrees. "The speed of the internet in Korea is the jealousy of the world, and I can be sure that my video streaming will be continuous, that I can make rapid downloads of games and media and that communications such as video chats are fully functional."
The government allows comparatively open Internet access in the country, unlike neighboring China or North Korea. This has led the citizens of South Korea to become more civil engaged.
"Digital equality has led democracy to South Korea," Choi said. "Unrestricted access to the Internet has helped citizens become more interested in social issues and has allowed them to mobilize more easily against a wrong politician's decision," he said.
The social media received direct credit to strengthen the protests in 2016-2017, which led to the resignation of former President Park Geun-hye for abuse of power and corruption. South Korea was also severely affected by #MeToo's feminist mobilization, which led to arrests and more awareness of sexual harassment.
However, some services and applications are in short supply even if they can be accessed quickly. "Some digital services here do not have basic usability, and the software can sometimes slow down my devices and release personal data," Lee said.
Earlier this year, some South Korean Android applications have run out of passwords and financial data, and recently the country has been ranked by Bloomberg as the country most at risk for possible data breaches. As an alternative to local applications, Lee prefers to use US applications such as Amazon and PayPal for a more user-friendly interface.
Source link