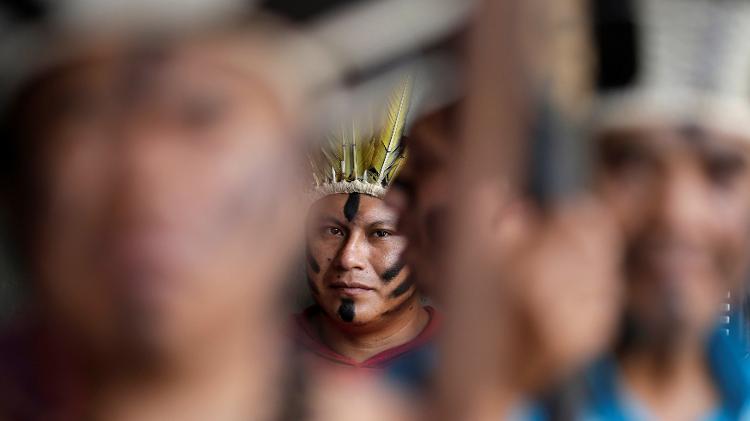 [ad_1]
About 300 women from different ethnic groups have protested against SUS (Unified Health System) care, with the service currently under federal jurisdiction. The women entered a building in central Brazil that houses the Cesariate (Secretariat of Indigenous Health) to request a meeting with the secretary of the file, Sylvia Waipa.
Military police are monitoring the demonstration and by 10:15 the report does not identify any conflict between the military and the indigenous population.
"The health care provided by the federal government is meeting some of our needs. But we are confident that when money is transferred to rural communities for service, the service will deteriorate," said one of the movement's members, Fabian Medina.
Organizers estimate that representatives of 80 local ethnic groups have been camping in Brazil since Friday (9). The group intends to mobilize to go to the National Congress tomorrow and pressure parliamentarians to veto the municipal proposal.
During the act, Indians raised flags against the indigenous genocide and danced in front of the building. There was slow traffic near the building.
[ad_2]
Source link