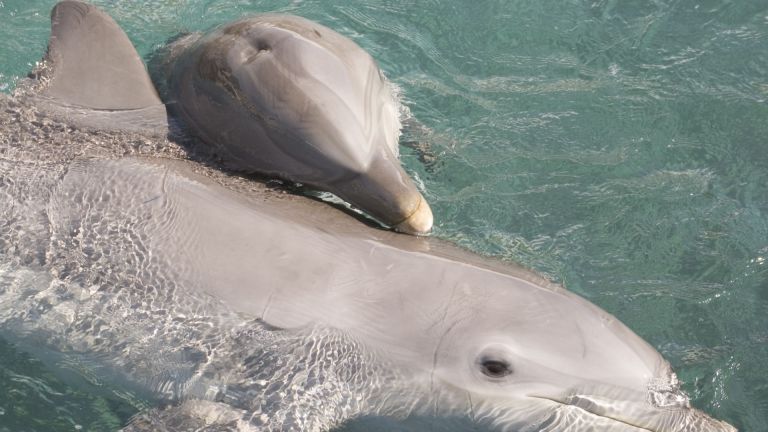 [ad_1]
A baby dolphin died at the Dolphinarium in Varna. The little one was born just nine days ago, and the incident occurred during a show on Friday.
"Mammals feel misery. There was some turmoil, the dolphins refused to play, dance, make the show themselves," said Biser Lyubenov, who was quoted in the audience by bTV.
The show is halted and visitors to the café, which sees the dead dolphin, are asked to leave.
An autopsy showed that the baby had healthy organs and the probable cause of death was in the brain. After the birth, she had a broken communication with her mother, but employees could not interfere.
"They have 6 signals to communicate with, making it easier and more accurate to take care of the child. In this case, she was constantly caring for him, raising him to take air, feeding him," Tsvetan Stanev explains. biologist at the Dolphinarium.
The five residents play 4 shows each day in the summer – too many according to environmentalists.
"They take away the energy of the animals, the more they jump and this, they really are animals, we know they are energetic, but it's under command, it's not like in the free ocean," said Maria Radulova of the Animal Protection Society.
"Our 4 performances are not year-round, of course they are not very long and we have plenty of time to rest," said Sonia Stoyanova, the Dolphins coach.
According to international statistics, between 65% and 75% of dolphin births die within the first 6 months of their lives. One exception is the other baby – the 9-month-old Flipper, who is doing well.
[ad_2]
Source link