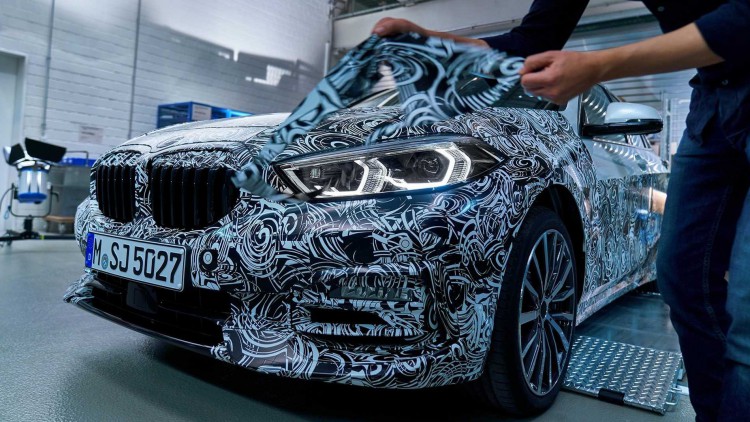 The competitor of Mercedes-Benz A-Class and Audi A3 has been developing for 5 years.
BMW makes new photos of its smallest model – 1-Series. They see the basic version of the hatch covered with camouflage, Automedia transmits.
The car, which will be offered as a sedan, has been developed for 5 years. Major competitors of the new "unit" will be Mercedes-Benz A-Class and Audi A3, and the model premiere will take place later this year – most likely at the Frankfurt Motor Show in the autumn.

See what the new BMW 1-Series looks like >> >> >>
The model will use the FAAR front-end modular platform. Thanks to it, the new 1-Series will get bigger interior space and reduce weight. An entirely new digital instrument panel will appear in the salon.
The top-of-the-line model is the M135i, which will receive aggressive bumpers and a special radiator grille in the style of the Z4 roadster. Under the cover of this car will be placed 2.0-liter turbo engine with 306 hp power. and 450 Nm of torque, and will work in combination with an 8-speed automatic transmission.
The new "unit" of the Bavarians will be front-driven, with the driver available for BMW Performance Control torque distribution as well as the M Sport differential.