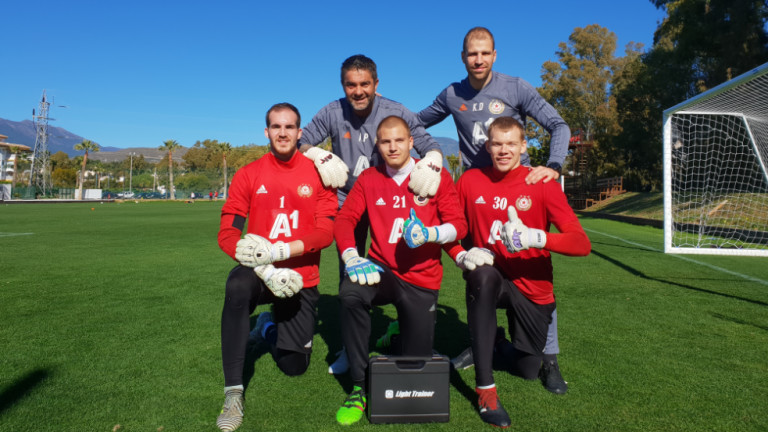 On the tenth day of the camp in Spain some of the CSKA footballers carried out exhausting conditioning exercises.
Specialists Thomas Neubert and Kiril Dinchev conducted individual activities with some of the players.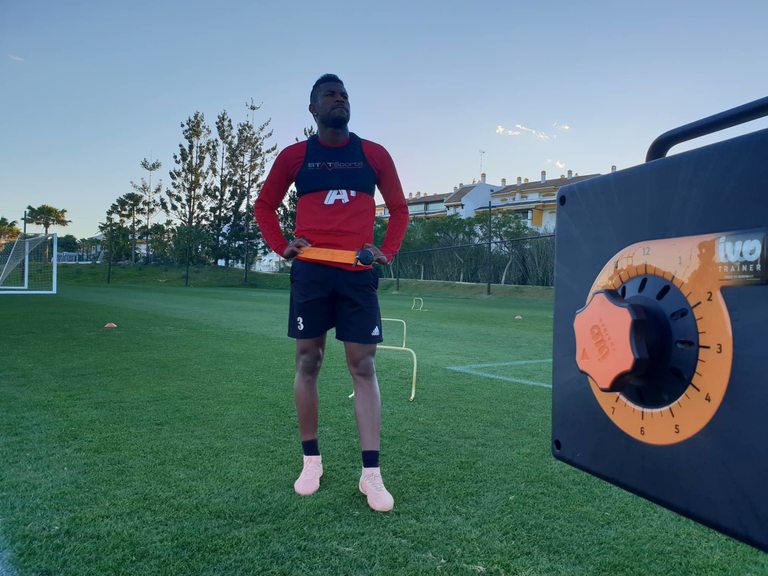 The three goalies Cherniyaskas, Stipitsa and Petrov trained with the Light Trainer system, which helps for a quicker reaction and swiftness. It is a glowing disk with sensors, and players have the task of responding as quickly as possible and touching the hand that lights up.
Zhefferson and Angel Lyaskov were extremely exhausted after training by another innovative method. The coaches tied the two defenders with long cables, and by applying force, they had to reach certain obstacles.