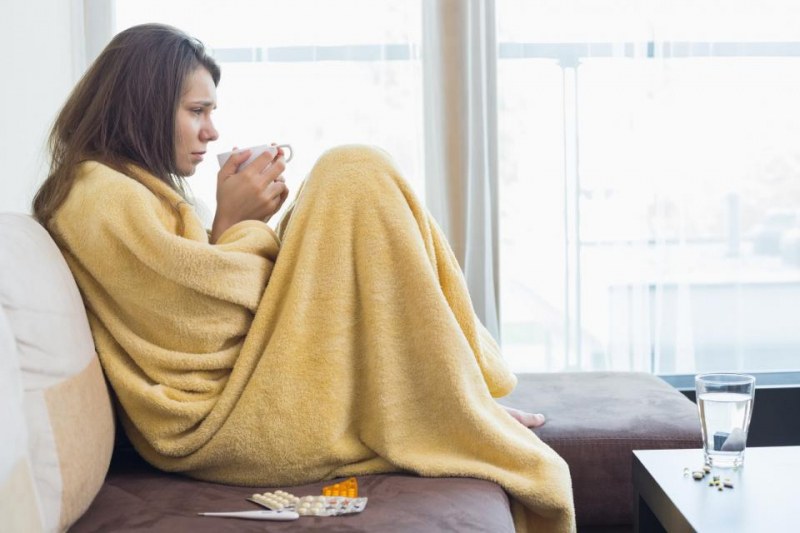 At present, a very large proportion of people have flu, and it is quite easy to pass from one person to another. Unfortunately, you may have been sick for a very long time, so you will have to take care of your body. For starters, avoid close contact with sneezes, coworkers and friends. If you have already gone through the flu, your body is weak and you will very easily become infected and the whole story will be repeated. You need to help your body cope.
This is how:
Relax more
Try to shift all stress-related tasks for next week, for example. Spend more, do things that entertain you, relax and relax. You can move somewhere, especially when the weather is sunny and pleasant, it will boost your blood circulation. Influenza-damaged organism needs fresh and fresh air. Also, this way you will deliver vitamin D to your body, which is very important for the immune system. It is useful for immunity and is also a natural antioxidant, says Actualno.com.
Discard the viruses
Make a warm bath and relax for a long time, enjoying the pleasant scents and hot water. Add different oils and flavors to make it even more enjoyable. The same effect will have the sauna. Make sure you get rid of viruses and toxins by yourself.
Wash your hands regularly
There are many people around, so you have to wash your hands often. This way you will remove the bacteria from them. Also do not share your food and water with the already sick, because the chance of getting infected again is enormous. Treat yourself twice as much for your hygiene.
It is very important to eat right and healthy after you have had flu. You can trust Bulgarian yoghurt, which is proven to be the most useful food after flu. In contrast, however, other dairy products are inappropriate at this point because they form mucus in the body, so try to avoid them as much as possible. And let's not forget garlic, which is also very useful against flu and colds.
Ginger and honey are also very appropriate, they will strengthen your immune system. If you love spicy, it is now the right time to start adding it more often. Green and herbal tea will give your body the antioxidants that are needed after illness. If you do not like tea, you can replace it with a glass of freshly squeezed juice that will give you plenty of vitamins.
Try to eat a variety of foodsto give your body all the nutrients you need. However, there are also ones that you must avoid if you have recently suffered. Such as sweet pasta that causes decay in the intestine and toxins, and this will only delay the healing process. Try not to eat packaged and ready-made foods because the chemistry they contain will not affect your health well and will certainly not help you.