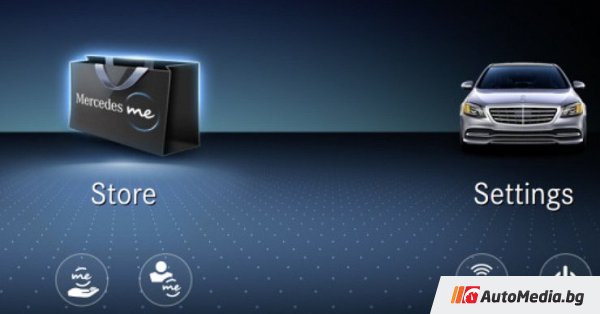 This will help keep their price on later resale
Mercedes-Benz can boast new developments in digital technology. The Germans will now be able to add additional equipment to cars that they previously sold. This will happen from a distance and you will not have to drive the car to a workshop.
So far, the new technology is only available for Mercedes-Benz models equipped with the latest version of the MBUX entertainment complex. It is placed on the new Mercedes-Benz A-Class, B-Class and GLU.
The owner of the car will be able to buy a digital radio, navigate or integrate the smartphone with the multimedia system. It too will be able to be upgraded without having to deal with the dealer. All you have to do is activate the Mercedes me service application, which allows you to add the new software.
The company claims that the new feature will allow the residual value of the vehicle to be retained for a longer period of time. This way it can be sold more profitable as its next owner will have access to new systems and technologies. For example, in 2020, digital radio will become mandatory for cars in the EU. And Mercedes owners in 2019 will be able to install it in their cars with just a few commands.
It should be made clear that the Stuttgart manufacturer is not the first company to offer such a service. Ford has already included the opportunity for remote update in its SYNC 3 multimedia system.
Photo: Mercedes-Benz