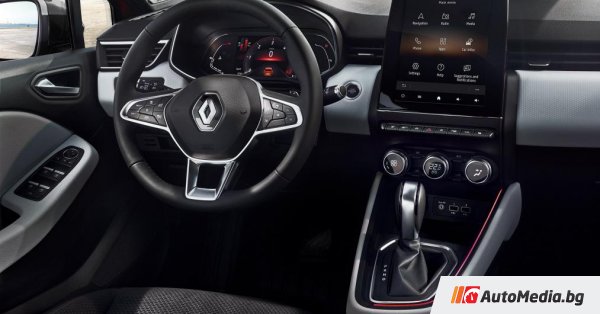 The fifth generation of Renault's popular model will be shown in Geneva
The fifth generation of Renault Clio will debut at the Geneva Motor Show in March, and the model is more important than the French giant. At the launch of the fourth generation of the car in 2013, sales were 275,000, then rising from year to year, reaching 365,000 in 2018. In Europe, more sales for the past year have only VW Golf.
One of the new Clio's buzz, built on a modernized version of its predecessor's platform, will be the technology that will be available to the driver and passengers on board the subcompact model.

The massive penetration of modern technology, especially connectivity, is something that Clio buyers are interested in, and more than 80% of fourth-generation cars have been ordered with the larger 7-inch touchscreen. This trend will be continued by the new Clio.

"The fifth-generation Clio brings the best of the previous generations," said Renault's chief designer Lauren van den Aker to Car magazine. – Here is the spacious interior of the Clio II technical solutions of the upper-class cars used in the Clio I, the dynamics of the third generation and the natural, emotional and dynamic style of the fourth generation. "