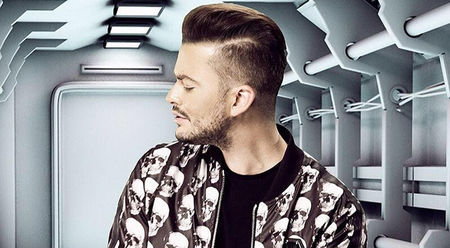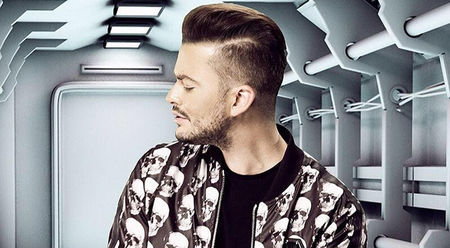 Stefan Ilchev
17 May 2019, Friday, 8:00 pm
Stefan's career has been a turning point for his graduation spectacle
The feeling in this year's "Two-Drops of Water" season, Stefan Ilchev, could be a renowned opera singer who would perform arias on world stage if he did not give up on this profession.
Known as the best imitator of Lili Ivanova, she has completed opera singing at the Conservatory in the class of Professor Blagovesta Karnobatlova – Dobreva. She graduated with the role of Tamino from Mozart's "Magic Flute", and as soon as she took her graduation tap, she began to receive job offers at home and abroad.
In this period he took his first fee – about 1000 leva from the opera in Skopje, where he was a guest soloist.
Stefan's career has been a turning point for his graduation spectacle. He was invited to play in The Magic Flute as a co-production of the National Opera Theater in Skopje with the National Opera in Sofia. Within three months, Ilchev has been rehearsing hard to make sure he performs in the best possible way.
And although he, like most artists, says that art should not be measured in money, the monetization of his performances disappoints him. For the whole rehearsal period, Stefan receives no penny. Once he realizes that his work will not be materially rewarded, he decides that he does not want a lifetime opera singer and poor as a church mouse.
"The reason why I said" enough "was the attitude of the management in the opera in Sofia The pay of the opera singers in Bulgaria is more than symbolic, with such income soon there will be no theaters and there will be no more singers in them"Said Ilchev.
So he decides that it is better to sing foreign songs at the piano bars until the small hours of the night, but to earn money and contacts in the music circles. His imitation talent quickly brings him popularity and people start talking about the boy who sings as well Lily Ivanova. So in 2007, Stefan finally faces the primacy, which is a real breakthrough in the industry.
More than ten years later, however, Ilchev still can not boast of any success, and his songs do not turn into hits among the mass audience. More famous are his duets with the folk singers Emilia and Preslava, but they are not very special. That's why when he gets an invitation to join the "Drops," Stephen is in the seventh heaven of happiness. Thanks to the show, the mass audience knew about him and his talent.