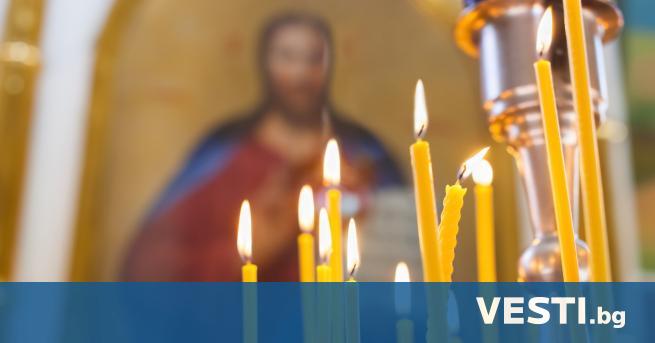 IN Easter Friday is the sadiest, the heaviest day for the son of God, Jesus Christ. He was interrogated and guilty, and Romeo Pilate of Pontius, instigated by the crowd that roared "Crucify him," gave him a severe sentence.
On this day, Jesus suffered countless sorrows, torments, great sufferings.
This is the day when the innocent Lamb was crucified – "tortured for our iniquities and pitiful for our sins," sacrificed for the sins of all mankind. The sky and the earth were broken, the sun hiding its face, darkness hanging over Calvary. Black, gloomy, dreadful is the day when the Son of God died, crucified as the most evil robber.
On Holy Friday he was buried in a stone sarcophagus in a cave where the authorities left a guard and a huge stone at the entrance. On this day, in his temples, is his recipe.
On this day of the Holy Week the fast is very strict.
The Church then orders not to eat or drink anything (even water). And the people say that on Good Friday and chicken does not sing, and you do not nest. Every breath suffers with the God-man, he is sympathetic to his death and funeral.
On Friday, no one is doing anything.
During the day, the Mass does not serve the world, for the Lord himself has sacrificed himself, and the King's Hours are done. In the temple, Christ's sufferings, death, and funeral are recalled and experienced. Before the beginning of the service, a symbolic grave, decorated with flowers, was erected in a specially raised place in the middle of the temple, and on the throne was placed the Painter – the fabric with which the dead body of Christ, after its removal from the cross, was wrapped. The cloak is a piece of cloth embroidered with the image of the Savior in the grave. Prayers come to her and worship the image.
During the worship of the altar the Painless Shepherd is taken and the Lord's offering is done among white flowers. The chants are dedicated to the sufferings and deaths of Christ. After the Shepherd has gone out to the evening worship, she walks around the temple and symbolically takes the funeral of Christ.
At the end of the ceremony, the priest takes the Pain from the throne and puts it in the symbolic tomb in the center of the temple. The worship lasts until late on Saturday night, when it is brought back to the altar, minutes before the Paschal procession of the cross and the onset of Easter.
All about Easter holidays read here!
Follow us everywhere and at any time with the mobile application of Vesti.bg. You can download it from Google Play and AppStore.
For more up-to-date news from Vesti.bg, follow our page at Instagram.