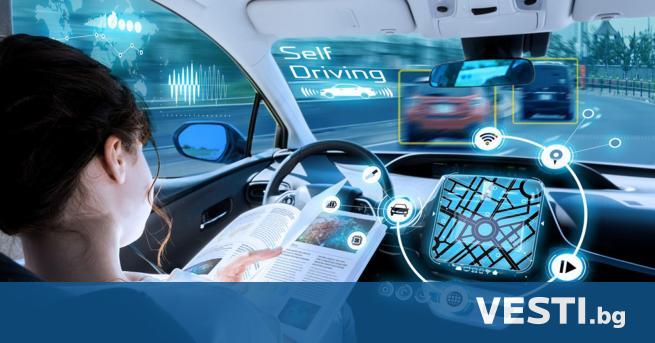 In the next few years, a new wave of electric and autonomous cars is expected to flood us, which will change cardinal personal transport. But that requires huge investments by manufacturers, which makes unthinkable until recently absolutely necessary co-operation, writes the German edition Handelsblatt.
At the economic forum in Davos it became clear that the world economy is slowing down (threatening), the recession in China will also hit the world like a wet rag, so reunification is a new form of salvation. BMW, Volkswagen and Daimler are leading talks on jointly developing key technologies and standards for autonomous driving. The negotiations also include Bosch, Continental and ZF.
At the beginning of the week we wrote that BMW and Daimler are considering the possibilities for a broad co-operation in the field of conventional cars.
The two companies are already working in the field of autonomous vehicles, with Daimler united with Bosch and BMW with Israeli Mobileye. Volkswagen is negotiating a reunion with Ford on the subject of autonomy, working with the Aurora starter.
In addition to reducing costs, there is another very important reason for such a combination: safety must be standardized throughout the industry, and all autonomous cars will have to communicate in plain language for all. We are already working very seriously on mapping through Finnish Start Here, which the three companies jointly hold since 2015.
One of the possible problems that lawyers have to deal with is the possibility not to be accused by the EU in cartel agreements, as all three companies have problems with this point of the European legislation.
The truth is that German companies are lagging behind American competitors when it comes to autonomy. And while they are still planning real-time tests, Waymo, a Google-owned Alphabet, already has millions of test kilometers with autonomous cars; even launched autonomous taxi services in Phoenix.
Moreover, this week, Waymo said it would build a production capacity designed to transform mass-produced cars into autonomous ones. But Waymo's main asset remains financial. The company can afford a huge investment in the area after it is clear who is behind it. It remains to be seen if the German giants can successfully resist.
Follow us everywhere and at any time with the mobile application of Vesti.bg. You can download it from Google Play and AppStore.
For more interesting content, follow our page at Instagram.
Another country will ban gasoline and diesel cars
The deal of the century: sells Bugatti Divo for BGN 13 000 000.
Japanese will make a much better battery for electric cars