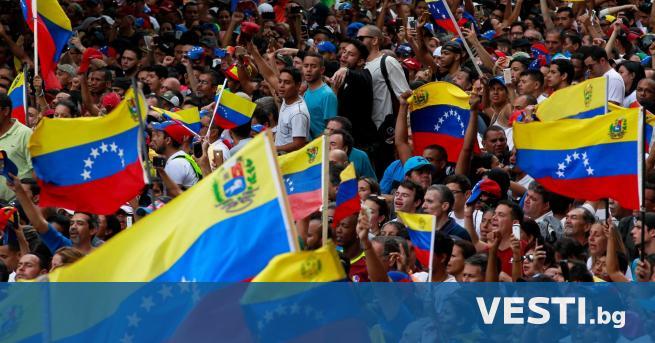 After it was reported that millions of euros were transferred to the accounts of a Bulgarian citizen, his name Tsvetan Tsanev became clear. Besides Bulgarian, he has several more citizenships, NOVA said.
"The person found as the account holder lives in different countries so that he is not currently on the territory of Bulgaria",
said the chairman of DANS Dimitar Georgiev.
The topic was also discussed by the international security expert Dimitar Gardev and the journalist Valeriy Todorov in "Plus-Minus". NOVA News Commentary. "The case of Venezuelan money is very much like a classic scheme that is used in offshore zones, and what impresses me is that Bulgaria has had such piercings that make it possible to open such accounts," said Gardev.
"If we had to go back to the Panama Pipers, there were lawyers – law firms in the offshore areas were used precisely for such anonymous translations and for spreading the money subsequently on different accounts.
Here is classic money laundering,
because a state oil company can not subsequently distribute to sports federations, to various commercial companies, "he said.
Valeriy Todorov said it was obvious that it was a network. "Until this moment, we do not know what period the quoted investigation covers – what are the facts, who are the people, why in Bulgaria, why exactly this person. Obviously, he is not a random figure. Such people have enough, very often they are lawyers, lawyers, people with experience in international transactions.
Personally, I'm not surprised that there is such a person. It is rather curious why Venezuela,
why this is revealed now against the background of the other scandals
– It was quite hot. I think that by entering the pre-election race – these are just the hors d'oeuvres, and the hottest topics are yet to come, "he said.
Todorov explained that the case has not been noticed now. "The question is why it comes out now. At the moment, an internal balance of the pros and cons of choosing one or another power begins. Currently, the world community and a large number of European countries are faced with this choice – what to choose between international law and morality, "the journalist also said.
According to him, the general thread between the Venezuelan money and the Gebrev case is the election. "I think there is some private interest in this case. This private interest is in the very blow of the case, "said Valeriy Todorov.
Dimitar Gardev warned that it is extremely important to get the Gebrev case unfolded, because otherwise it could have serious consequences for our country.
"It was not accidental that Bulgaria had a very active week.
It is not by accident that they are summoned and meetings with these ambassadors are sought, and we must pay attention to the statement of the Russian ambassador. We only had a serious diplomatic activity in a few days, because the case of Gebrev and the direction he acquired that eventually involved a Russian military intelligence operation on the territory of Bulgaria – should not "throw" such versions because it has major consequences . If so, this is the basis for new sanctions. These "sanctions" may also include "Turkish flow". It can make it "Greek Stream". So getting to the truth of the investigation is extremely important, "he said.
Follow us everywhere and at any time with the mobile application of Vesti.bg. You can download it from Google Play and AppStore.
For more up-to-date news from Vesti.bg, follow our page at Instagram.