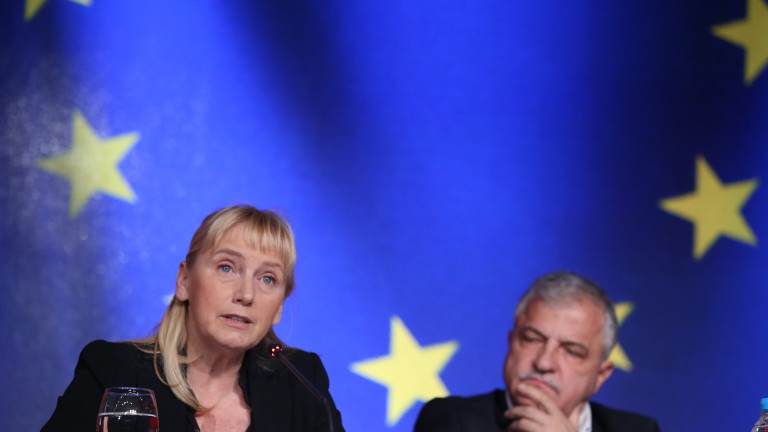 Elena Yoncheva told the BSP Congress a tale of a boss who runs the largest mafia in the state.
The tale is about the boss of the Sicilian mafia, who for ten years runs the Cossack.
So she did a hint with Prime Minister Boyko Borisov.
Yoncheva turned to the media, who were not free, working in a difficult environment. She explained what Bulgarian boss has done for ten years.
Highways could not compare even with those in Kosovo and Albania. She is outraged by functional illiteracy. We're first in mortality.
Yoncheva: The boss of Bulgaria says – unemployment is declining, but 50,000 people leave Bulgaria annually.
In Bulgaria, the most anti-European organization is ruled by the Red MP.
The problem here is the big robbery, which is 11 billion leva per year.
There is already creeping authoritarianism in Bulgaria, Yoncheva is categorical.
Only the left could stop GERB. They will pull out the big bat and they have already pulled it out, as Yoncheva said.
The regime in Bulgaria tried to separate us. There is no regime, however, which does not stop the story, the Socialist cut off.
Joncheva's words were applauded.
The hall rose to his feet as a sign of sympathy for the accused socialist.