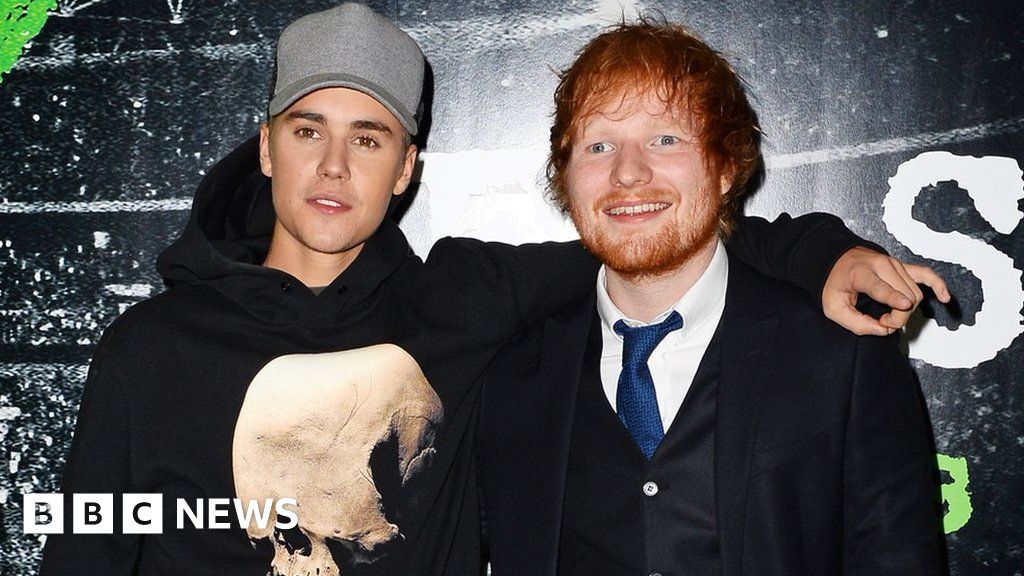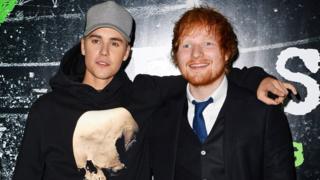 Ed Sheeran and Justin Bieber have recorded a number one joint with singles "I do not care".
The rising pop song gained 123,825 combined sales after being downloaded 22,000 times and cast 13 million times, said the official Charts.
It takes Sheeran number one to six, and Bieber – seven, equal to Kylie and U2.
However, the duo failed to take Ariana Grande's record for the best-selling annual single.
Her song 7 Rings achieved 126,240 combined sales when it came out in January.
BBC Radio 1 – The Official Top 40 of the UK
Sheeran and Bieber could see an increase in sales next week after releasing a new video in which Sheeran danced in her robe and sang in a hair dryer; while Bieber dresses like ice cream.
The single marks its first duet – although Shearn has previously written Bobby's hit "Love Yourself".
In other places in the single, the Lil Nas X remains second with the Old Town Road crossover, while Stormzy's Vossi Bop is number one in number three.
On the chart of the album Pink spends the third week of number one with Hurts 2B Human, claiming the highest physical sales and downloadable digital downloads in the last week.
However, she is a bit of streaming service from pop star Billy Eilish, whose debut When we all fall asleep, where are we going? was the most played week.
Next week Lewis Capaldi will be challenging for the first place with his debut album Divinely Uninspired on Hellish Extent.
He is facing a race from American pop star Carley Ray Jepsen, indie band The National and hip-hop producer DJ Khaled, who also release high profile albums this week.
Follow us Facebook, on Twitter @BBCNewsEntsor in Instagram on bbcnewsents, If you have an email with a history suggestion entertainment.news@bbc.co.uk,