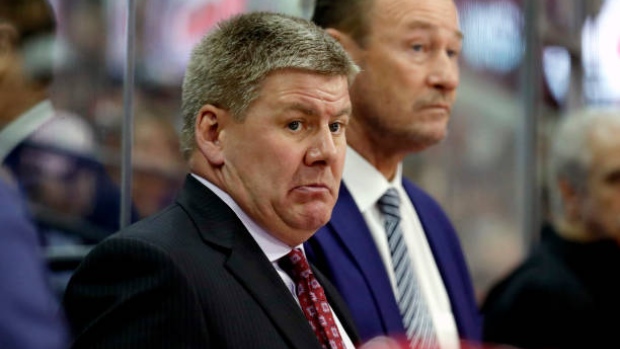 Calgary's coach Bill Peters needs stitches in his left jaw after being hit by a puck in a 6: 1 win over Flames over Arizona Coyotes on Sunday.
Peters left for about 10 minutes to play during the second period before returning.
He was hit by 16:23, left in the period and was asked in the dressing room, holding a towel over his jaw. He returned without dressing with 5:07 to play.
___
More AP NHL: https://apnews.com/tag/NHL and https://twitter.com/AP_Sports
About.com I