The flagship subsidiary of Xiaomi, Poco, launched Poco F1 in late August with MIUI-based Android 8.1 Oreo. It was promised to get software support for the latest Android Pie and also the 2019 Android Q series at least.
Now, companies that are loyal to their words have released MIUI 10 Global Open Beta v811.15 based on Android Pie. Interested users can visit the official XDA Developer Forum and can download and install it manually on their mobile.
Understand that the firmware is a beta version, which means it will have bugs and affect performance. So, if you use Poco F1 as your main mobile phone, then search carefully or just wait for the official public version, which the company will release after internal testing.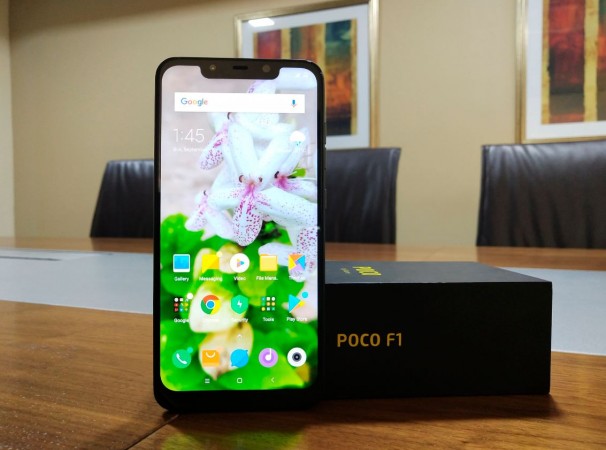 When will Poco F1 get the official public version of MIUI 10 Global ROM based on Android Pie?
Following the Xiaomi release pattern, it will usually take one or two months to release a public version of the software, so we hope Poco F1 will get MIUI 10 based on Android Pie at the end of December.
Android Pie: The main feature you need to know
One of the main keys to Android Pie is digital well-being. This presents the Dashboard, which highlights screen time and phone usage including the number of times the device has been unlocked and a number of notifications received so they get an idea of ​​how many users are obsessed with cellphones. It also allows users to set App Timers to limit application usage
Android Pie also comes with Wind Down and Do Not Disturb. With this feature, users can set a daily schedule so that the phone is ready to sleep. The screen fades into Grayscale, while the Do Not Disturb silence notification for sleeping soundly. He can activate Do Not Disturb whenever they want to disconnect.
Android Pie's features Slices identify relevant information from a user's favorite application to make it more accessible when they need it
In addition to the usual Google security patches, Android 9 Pie presents several new security features, including standard biometric authentication confirmation to provide a more consistent authentication experience on Android.
After upgrading to Android Pie, the device will limit any application that accesses the user's microphone, camera, or other sensor when the application is inactive or running in the background. (If the application really needs to access the sensor, it will show continuous notifications on your cellphone.)
In addition, Android 9 introduces several new security features, including standard biometric authentication prompts to provide a more consistent authentication experience on Android.
Update Pie also provides an important improvement that protects all web communications and offers personal web surfing. This allows encryption of Android backup with client-side secrets (PIN, pattern or device password) for greater security.
Android 9 Pie also makes notifications more useful and offers functionality that can be followed up with conversations such as attaching photos and stickers and suggesting smart replies. In addition, it helps users solve things faster by predicting the next steps and displaying the right actions on the mobile.
The new system navigation system offers a single home button that provides intelligent predictions and suggestions (users are enabled).
Other important features include a friendly full-screen display with a choice of swipe-based navigation interfaces, revamped drawer settings, adaptive batteries and screens, extending battery life and several others.
Stay here. Follow us at @IBTimesIN_Tech on Twitter and on Google news for the latest updates The Poco brand Xiaomi brand and Google Android Pie release schedule.