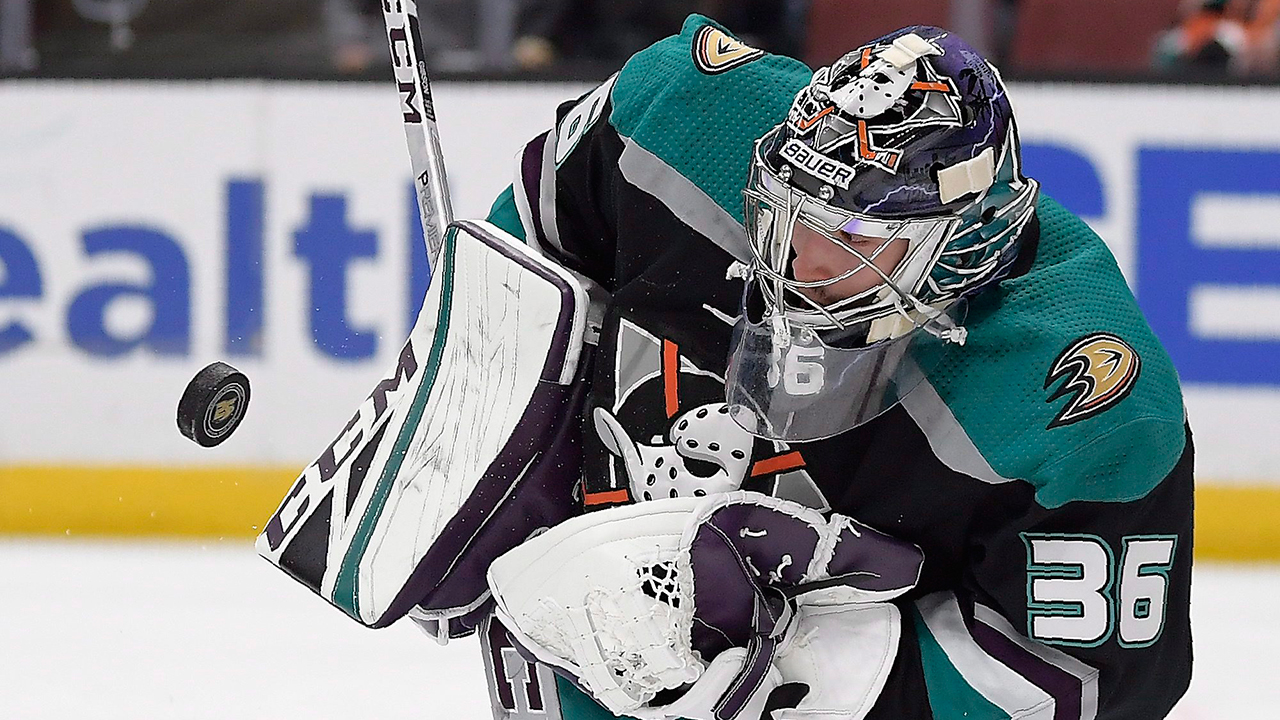 This was a rough one-month break for Anaheim Ducks and now the team will have to play without their guest.
John Gibson was put on an early reserve on Wednesday with what Bob Murray's chief coach and general manager called head / back / neck injury. Veteran goalkeeper Chad Johnson, who had backed Gibson, was also on IR with a head injury.
In place of Gibson, Kevin Boyle will make his first NHL start for a career against Vancouver Cancus on Wednesday. Veteran Ryan Miller, who has not played since the beginning of December with a knee injury, will serve as his reserve.
The ducks started a giant start of the season led by Gibson and his Vezina Trophy caliber, but they have entered the standings since mid-December. The team came into play on Wednesday, tied for the last time in the Western Conference with 51 points and went 2-15-4 on 18 December.
Wednesday will mark Murray's first game behind the team bench, which was GM since 2008, after firing coach Randy Carlisle on Sunday.
Gibson suffered a trauma when his teammate, Jacob Mega, clashed with him during the loss of Ottawa Senators on Feb. 7. Johnson started this game, a loss of 6: 2 and Boyle took the second period for his first NHL appearance.
In 46 games this season, Gibson has a record 17-19-8 with 2.93 goals-average and 0.914 saved percentage. In 30 matches for AHL San Diego this season Boyle has 19-7-1 record, 2.72 goals against average and .909 saved percentage.