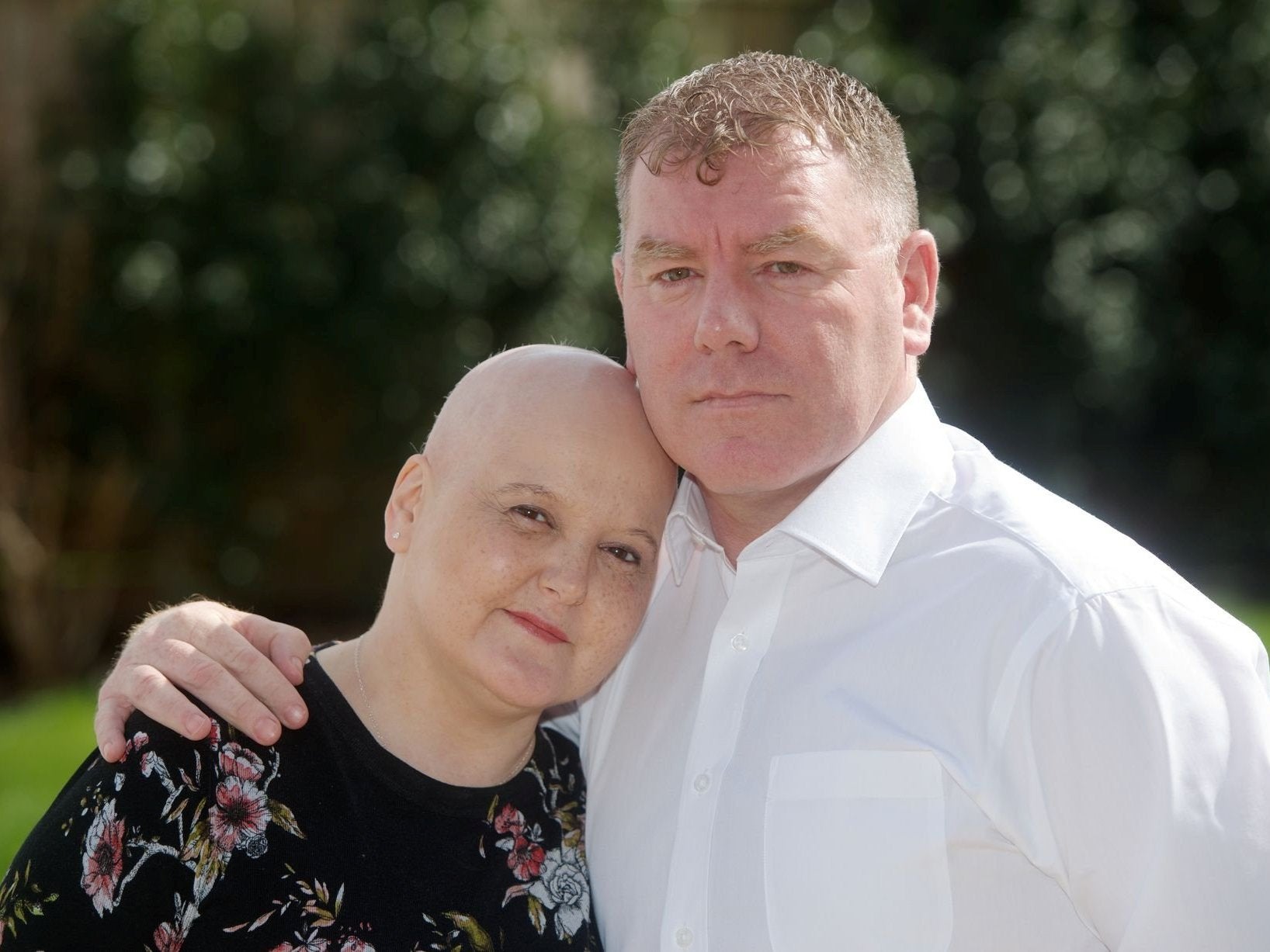 A dying nurse has suffered NHS bosses after having missed numerous chances to diagnose cervical cancer.
Mother of Two Children Julie O'Connor was eventually found to have a disease from a private gynecologist three years after a clear check was made in 2014.
It was later found that an independent review of the initial findings had signs of cervical cancer, and her husband, Kevin, said she had six tests, biopsies and studies where the cancer could be caught.
Affiliates Independent minds
For exclusive articles, events, and free ad reading
£ 5.99
€ 6.99
$ 9.99
month
Get the best out of The Independent
By subscribing to independent Minds only for
£ 5.99
€ 6.99
$ 9.99
month
Get the best out of The Independent
Without Ads – Simple
£ 5.99
€ 6.99
$ 9.99
month
In a video recorded three days before his death in the hospice "St. Peter in Bristol, Julie, who has been working in the National Health Service for 13 years, said: "It is disgusting that I suffer the way I am and continue to suffer.
Sitting beside her, Kevin said the message was intended for employees and senior directors who missed the diagnosis and to ensure that mistakes are not repeated.
"The pathologist and gynecologist who had several opportunities to intervene, I hold them accountable, and I hold the board of directors at North Bristol Trust responsible. this. "
The family is now calling for a wider review of screening and diagnosis of trust, as well as the family complaint management process.
"No one can be so unhappy," Kevin said. "To have a misdiagnosis, missed biopsies and all these clinical reviews and we are talking about senior staff. There needs to be an independent public inquiry – that's the only way we can get to it.
The Trust said it had commissioned an independent review of Mrs O'Connor's care investigation.
"We are extremely sorry to hear that Ms. O'Connor has died," said Dr. Chris Burton, MD of North Bristol NHS Trust. "We have her family in our thoughts at this very difficult time and we are sending our deepest condolences. We commit ourselves to understanding the full circumstances of the care we have provided in order to be able to improve our services for the future and will be open to the public with the overall findings of the independent investigation that we have ordered.
"I met Mr. O'Connor and will stay with him."
Women from 25 to 49 years of age are invited to screen for cervical cancer every three years, but the acceptance of the test is a record low of 71%.
Currently, the NHS reviews cancer screening at the National Health Service after a report by the National Audit Office found that two-thirds of women waited too long for the survey results.
Women aged between 25 and 49 are invited to screen every three years, with women aged 50 to 64 increasing every five years.
But a report by the National Audit Office earlier this month found that only a third of patients received their test results within the recommended two weeks and some remained in anticipation of agonizing four months.
---
We will tell you what is true.
You can create your own view.
at The Independentno one tells us what to write. Therefore, in the age of political lies and bias of Brexit, more readers turn to an independent source. Please support us and enjoy exclusive events, eBooks – no ads.
Deal Brexit for you. Subscribe now.
Source link