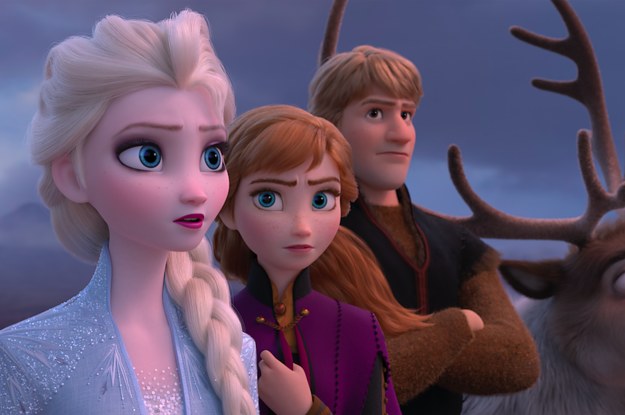 Disney released the long awaited trailer on Wednesday morning Frozen II, the next big hit in 2013.
Several of the actors in the original films will repeat their role in the sequel, including Idina Menzel (Elsa), Kristen Bell (Anna), Jonathan Grof (Christoph) and Josh Gad (Olaf).
The teaser begins with the familiar face of Elsa, which, as you may remember, has the ability to control and create snow and ice.
From the look of the trailer, Elsa has trampled somewhere and is trying to use her magical ability to cross a huge body of water.
The details of the plot are unknown but almost every shot in the trailer shows every one of the characters that looks a little upset, like Anna here, surrounded by those that look like diamonds of ice crystals.
There were also views of Christophe and his deer Sven on an open-air mission.
We also have a sneak peak on Elsa in another relationship, this time with the appearance of Olaf snowman.
Since then, nearly six years have passed frozen was released, earning more than $ 1.2 billion in the world.
The film was so popular that it is now one of the most profitable animated films of all time and the song of the film – "Let It Go" – was also a hit.
The film won two Academy Awards: best animation and best original song for, of course, "Let It Go".
Frozen II it opens in the theaters on November 22nd.
Source link