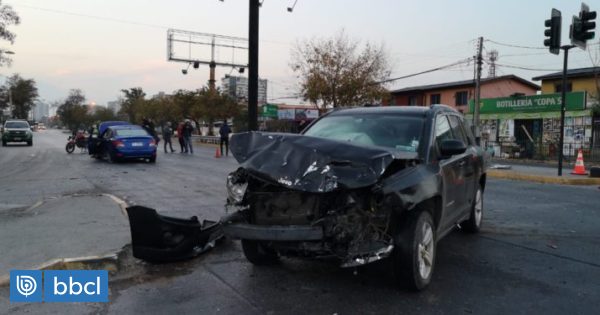 The Carabineros staff investigates the causes that arose fatal accident traffic that was recorded early in the morning in San Miguel municipality.
Exceptional situation caused Yasin Espinoza, a 24-year-old girl at the 37th week of pregnancy, to die when she was receiving medical assistance,
Espinoza was with her partner on the Beat application vehicle in the direction of the Barro Luco hospital, as he was full labor,
However, at the junction of José Joaquin Adée and the Department, this road accident was recorded, which led to his death and that of his unborn daughter. According to preliminary information, the incident would be due to non-compliance Red light at the traffic light.
Juan Santander, the victim's partner, said, "In the early morning, my wife starts with the birth we call Beat because we do not have a vehicle."
In addition, according to Channel 13, Santander mentioned that "my lady." I was very bad with labor. "
– I do not know what happenedI remember we spent a red light and the driver knocked. There I do not remember anymore until firefighters and carabiniers arrived, "he added.
Regarding what he remembers about the trip, Santander commented that "my wife He told him to hurry, and I told him too because it was time. We were frightened by her screams and because she too was starting to work.
He assured, however, that he had nothing to complain about with the application driver. – I do not nothing to repel the driver because he did it very voluntarily. There are drivers who do not carry this type of situation.
"I ask the authorities to release him"He did it as any man would do," he added.