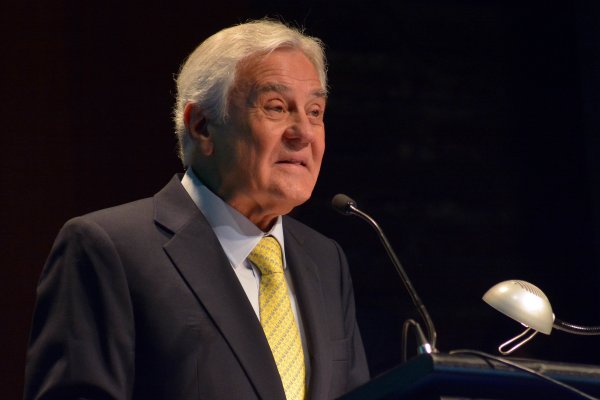 Investments in R & D, technology transfer and digital transformation were some of the topics discussed during the event.
Empresas Copec chairman Roberto Angelini said that "our country has a debt in terms of innovation" as investment in R & D (R & D) amounts to 0.37% of gross domestic product (GDP), whereas the average the countries of the Organization for Economic Co-operation and Development (OECD) are 2.38%.
"The challenge is to reduce the gap that separates Chile from the leading countries in the field of innovation and we need to do it quickly." The digital revolution has already begun, and lagging is not an option if we are to develop, "he said at the inauguration in the position of the 14th International Workshop 2018: Artificial Intelligence, organized by the Copec-UC Foundation, of which he is President.
The businessman pointed out that the low investment contrasts with the technological availability that allows the incubation of businesses and business models that "nobody could have imagined a few years ago." For this reason, he said he has "great expectations" about what the Ministry of Science, Technology, Knowledge and Innovation can do, because he hopes to create better conditions for destructive innovations.
The need to invest the share of R & D investment – two thirds public and one third third – has indicated that we need to move forward.
"We are in this trend, but we miss it, it's a small country, they are emerging companies with a lot of competition around the world." The Copec-UC Foundation has invested more than $ 7,400 million in projects such as mining, energy, agriculture, and salmon farming, that's a lot of money, but it takes more than we go, but little by little.
Regarding investment in research and development of Empresas Copec and its subsidiaries, such as Arauco and Bioforest, he commented that many projects have materialized, for example, "we are using cellulose nanotechnology, and for Copec Combustible we have created Click Pay.
Araucanía
As for the situation in Aracunia, Angelini said that "this affected us more in terms of what is happening in the country, it is a little sad that these things happen, but the only way out is forward, less physical violence and less verbal abuse, nothing to do with violence, dialogue, conversations, meetings, and hope that it will be resolved. "
Ignacio Sanchez, Rector UC:
"Artificial Intelligence must be dealt with more thoroughly"
UC Rector Ignacio Sanchez underlined the creation of the Catholic University's Mathematical and Computer Engineering Institute, which seeks to solve common problems between the two disciplines, such as processing large volumes of data, using supercomputers and transferring knowledge to sectors such as healthcare, banking and retail.
"They are already working on data analysis projects for retail and banking and automation in the manufacturing sector," he said.
He commented that the IC organized its interdisciplinary work in centers, more than 40, and today they are climbing to institutes.
"The commitment of the Institute of Engineering and Mathematics and Computer Technology not only does research, but also educates and contributes to society by working with industry." In the future, we want to do bachelor and graduate teaching and research and technology transfer, "he said.
Sánchez pointed out that AI should be approached from several points of view.
"In the case of introducing robots into a company, it is necessary to determine how it will interact with the people who work there, what is the change that happens in the production system, then the Faculty of Economics, Sociology and the Philosophy of our University may offer a more complete view of artificial intelligence, "he said.
He added that there are universities like MIT that have relieved the topic of artificial intelligence. So he says he has invited the president of the Massachusetts Institute of Technology to know this pioneering experience that is not yet planned.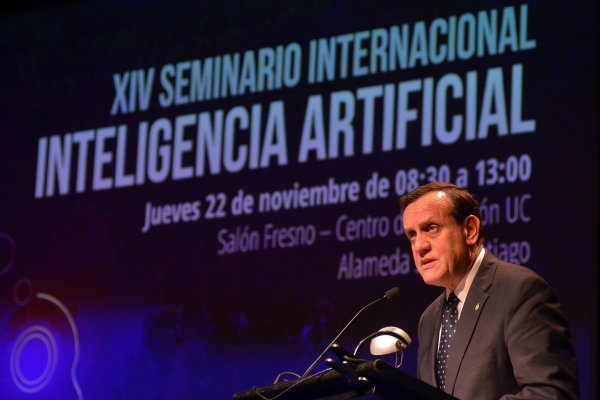 Bernardo Larrein, President of Sophopha:
"There will be interesting news, at least in the biotechnology center"
Soffa's President Bernardo Larrein spoke of the "Innovation Center," which promotes the guild and seeks to generate innovations from the demand for major industries in the country – such as mining, forestry, salmon and food – in three areas: Industry 4.0 , circular economy and biotechnology.
"We want to do something different, the logic of the center is that demand for innovation comes from the main Chilean industries." We are working on cooperation agreements with innovation centers, universities, entrepreneurial ecosystems that will offer solutions that add value to the partner companies of the center, "he said.
He points out that they are in talks on projects in the field of biotechnology and digital transformation. "There will be interesting news, at least in the biotech center this year."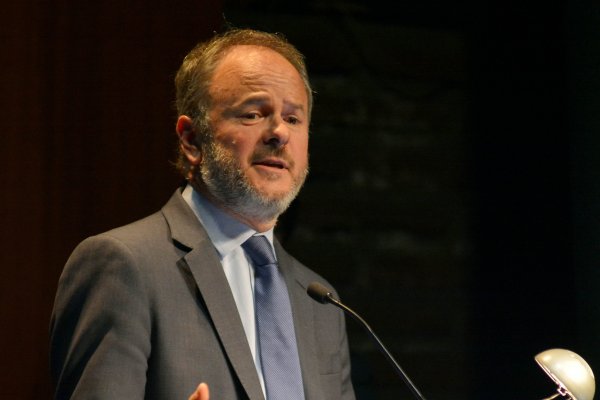 Source link