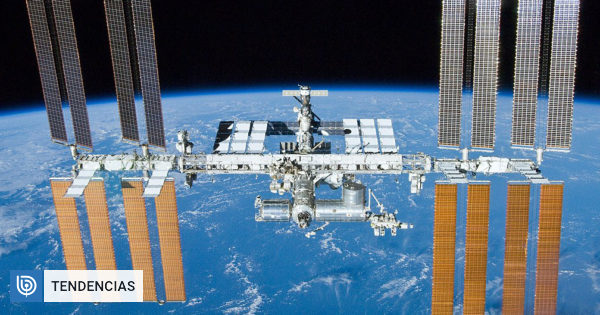 Two Russian astronauts on Tuesday made space exploration to explore a mysterious hole discovered in August in a Soyuz spacecraft combined with The International Space Station (ISS), which causes a small loss of pressure in the orbital station.
Russian Space Agency Roscosmos He said the goal was to find out whether the "small but dangerous" hole had occurred in space or on Earth.
The study, which began at 15:59 GMT (12:59 am Chilean time), is scheduled for more than six hours and is conducted by cosmonauts Igor Kononenko and Sergey Prokopiev.
Once in place, Kononenko will have to use a knife to tear down the protection that covers the ship and scrub the surface.
Samples will be sent to Earth for "Get the Truth" about the origin of the hole, said the space agency.
Roscosmos pointed out that the mission "It will enter the history of space research."
The mission is particularly difficult as the Soyuz spacecraft, unlike the ISS, is not designed to be repaired in research, and there are no outer rods that astronauts can adhere to.
The two-millimeter cavity in the Soyuz Spacecraft, hooked into the space center, caused a pressure drop in August, two months after the last voyage of the ship.
Until now, the astronauts had been able to study only the spacecraft's hole.
Dmitry Rogozin, head of Roscosmos, said in October that the investigation had ruled out a manufacturing error. After discovering the hole, he said Russia did not exclude it "Deliberate interference in space".
The opening of the hole was followed in October by the failure of the Soyuz spacecraft, although American and Russian astronauts returned safely to the ground.
The Soyuz spacecraft in which the nozzle is made is used to transport the crew to and from the space station. The fissure is in a section that will not be used for the next Earth trip on December 20th.