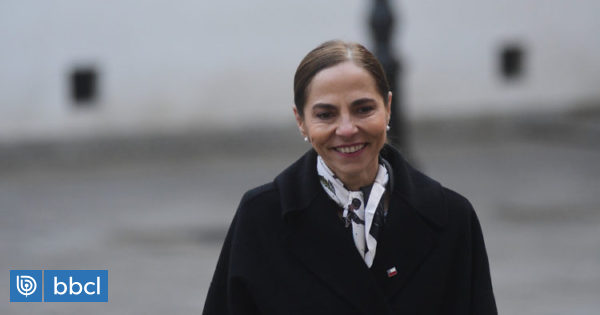 This Saturday, the series of "Women and Gender Equality in Magallan", Patricia McKenny, denied the truth of the message that they accused Minister Isabel Pla in his statement in Punta Arenas.
"This Colombian catches nothing"This is the phrase that the minister said on Thursday, and this is what the Magallanes Journalists are reacting to.
This would happen once the professional asked her about a possible reduction in the means intended to prevent gender-based violence, which, in their view, finished the pressing point, signaling the phrase on retirement.
End of intensive day in Punta Arenas! Urban Intervention for Non-Violence, Regional Objectives Review Program Women's Program, Tax Drivers Meeting, School Visiting 4 to 7 Program, Family Capital Funds for Entrepreneurs #ChileLoHacemosTodos pic.twitter.com/dpHvzAKagR

– Isabel Pla (@isabelpla) November 23, 2018
Through a public statement, the union rejected the deal and pointed out that "We can not accept the discriminatory attitude that our colleague suffered on the local TV channel ITV Patagonia, precisely on the body that has the task of protecting it. "
"In such cases, the discourse of protection and respect loses strength and seriousness when it is not practiced," they asked.
Given that, as reported by El Peignyo, Seremi said by a statement that "Minister Pla has responded to all the questions asked by the local press and never uses the phrase that confirms the news portal nor mentions personal conditions for each of journalists covering the press. "
"We regret the interest of some people in thwarting the visit of a member of President Sebastian Pinera's cabinet to our region by spreading lies," La Seremi added.