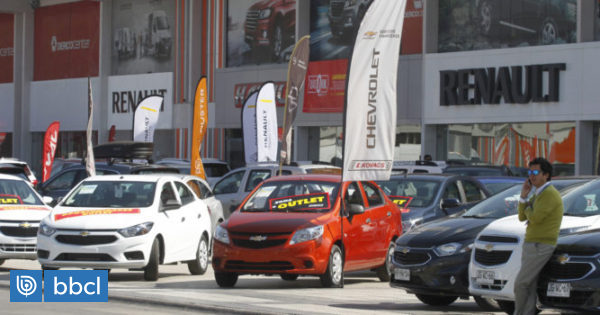 Chile's National Automobile Association (ANAC) presented its November report on Friday, revealing that – for the first time in two years – sales of new cars decreased by 2.7%,
According to the report, the decrease is due to the decline in consumer confidence and the reduction effect of 2 working days before the weekend.
José Manuel González, managing director of Tanner's automotive division, explained that "this reduction in the growth of the sale of new cars is part of the cycle due to the speed at which the industry is developing, but that is not worrying. 5th day and also faced the appreciation of the dollar, "he said.
Under this scenario, November 2018 is over 33,518 items were sold, While, annual sales accounted for 382,057 vehicles new in Chile, a record increase of 17.1% compared to the same period in 2017
Despite the contraction in the eleventh month of the year, the automotive sector maintained its projections for 2018, with sales exceeding 400,000 units.
"Probably in the coming months there will be a normalization of the market with a modest increase in sales of new cars after several months of progress, which generate a very complicated comparison scenario," Gonzalez said.
Between January and October, the best-selling cars are Chevrolet Sail, Kia Rio, Kia Morning, Suzuki Swift and Toyota Yaris. In turn, the most preferred SUVs were Toyota RAV4, Nissan Qashqai, Hyundai Tucson, Mazda CX5 and Nissan Kicks.
The truck year is led by Mitsubishi L200, Toyota Hilux, Nissan NP300, Ssangyong Actyon and Chevrolet D-MAX. And in the segment of commercial vehicles, sales are focused on Peugeot partner, Citroen Berling, Fatton Midi and Chevrolet N300 Max.
"It is finally expected this lower activity in new ones could boost the sale of used cars, given that they are backward growth markets and although the latter have had a modest performance over the past two years, there is a huge potential for growth in both sales and financing, "he warned.