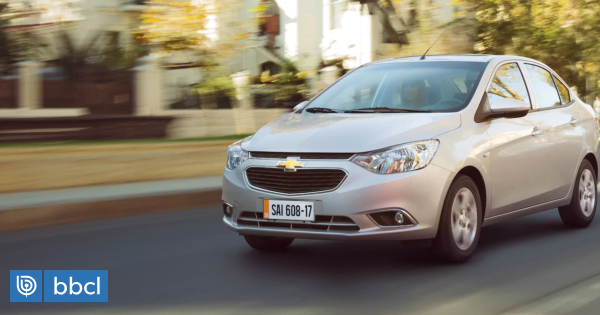 Chevrolet Sail, Kia Rio and Kia Morning took the podium of the best-selling cars by 2018, the ANAC said on Tuesday.
The report, which consolidates sales in detail for 2018, classifies the units traded by these three models: 11,161, 10,342 and 9,323 units respectively.
According to Pulso, behind them are Hyundai Accent (8,518), Toyota Yaris (8,445), Suzuki Swift (8,072), Hyundai Grand I-10 (7,842), Suzuki Baleno (6,589), Mazda All New Mazda 3 Versa (4,695).
Meanwhile, among the Jeeps, he heads Toyota Rav4, Nissan Qashqai and Hyundai Tucson, while the trucks were taken by the Mitsubishi L-200, the Toyota Hilux and the Nissan NP300.
On the other hand, in January 2019, 36,543 vehicles were sold, increasing the sales of new cars by 3.5% on this market, compared to January last year.
This is a good start after the record-breaking 2018 sales when new light and mid-range cars reached 417,038 units, which means an increase of 15.6% compared to 360,900 cars sold in 2017 and the highest value since 1994 .