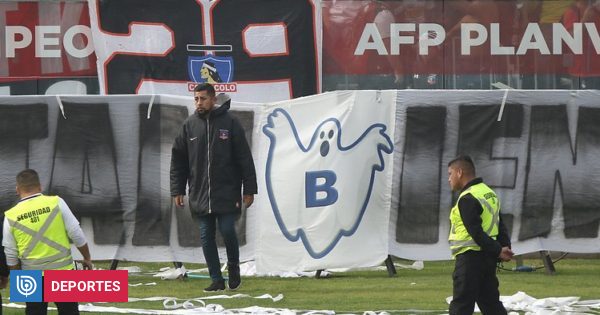 Did you find an error?
tell us
Sebastian Beltran I Agency One
Fans of Colo Colo arrived at a large amount this Friday at the Monument Stadium to provide unlimited support to the team at Mario Salas in the anteroom of Superclásico vs University of Chile, valid for the thirteenth date of the national championship 2019.
Around 10:30, nearly 15,000 people were present in Pedrero redoubt with sails and flags to begin the traditional "Monumental Proverb", where they encouraged the team with chants to get a compulsory victory on Saturday. against the blue of the National Stadium (12:00).
In the midst of supportive acts, canvas stole the film at the Monumental Stadium.
It turns out that fans of "popular" have named the name "Specter of B" to laugh at the bad moment that the University of Chile passes.
The blues are the bottom of the national championship with only 8 points, and cassock fans have not lost the chance to mock their archive.