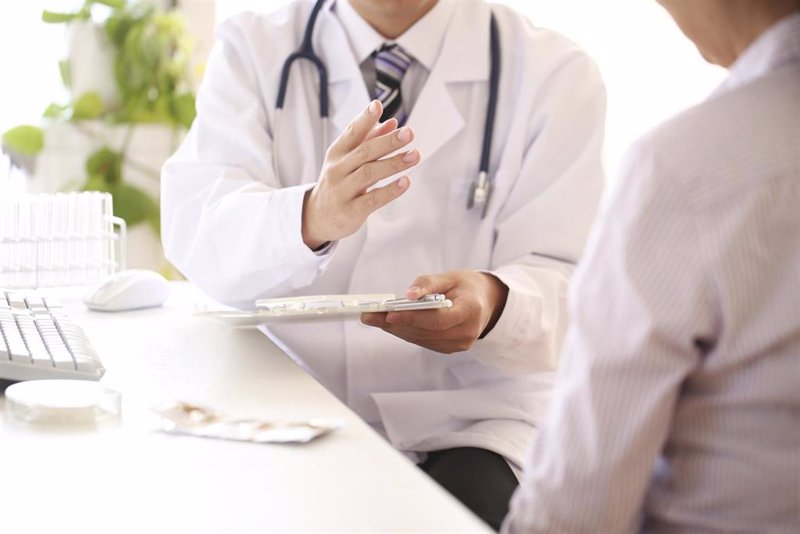 MADRID, January 25 (EUROPA PRESS) –
In 2018, 270,636 new cases of cancer were diagnosed in Spain, 8% more than 7 years ago, according to data released on Friday by the new Observatory of the Spanish Cancer Association of 2019, which reflects data on the prevalence of the disease. 2012, the date on which 250,461 new cases were detected.
In the future, these figures will increase proportionally according to the report's estimates, so that by 2020 there will be over 279,640 cases, while in 2030 the cases will reach 327,810, and a decade later, in 2040, the cases will reach to 370,913, If so, only for more than 20 years, new cases of cancer will increase by 37,19%.
In both sexes, the most common cancer in Spain last year was colorectal (14% of the total), followed by prostate (12%), lung (10%) and chest (12%), according to this study. The goal is to know the reality of cancer at national level, in view of the proximity of World Cancer Day, on February 4th.
The report also shows that the incidence of cancer differs according to gender. This is more common in men than in women. The percentages of 555 and 464 new cases are estimated for every 100,000 men and women, respectively. In addition, it can be noted that the percentage of new cases varies between men and women.
These differences are more important in 50 years, when the increase in men is much higher. Women are most commonly breast cancer (29%), followed by colon and rectum (13%), lungs (6%), uterine (6%) and ovarian (4%); (13%), colon and rectum (15%), bladder (9%), and stomach (4%).
According to the Autonomous Communities, the report estimates that the Autonomous Communities with the highest number of new cases are Andalusia with 44,521 new cases diagnosed in 2018, followed by Catalonia (42,919), Madrid (35,459), Valencia (28,626) Galicia (18,905), Castile and Leon (17,421), Pas-de-Vaco (14,163), Castile-La Mancha (11,785), Canary Islands (11,019), Aragon (8,346), Asturias (7,397) , Extremadura (6,615), the Balearic Islands (5,670), Navarra (3822), Cantabria (3,713), La Rioja (1966) and the autonomous cities of Ceuta (354) and Melilla (331).
death cases
Overall, 53 percent of those affected remain alive five years after diagnosis and can therefore be considered as long-term. However, data in this case for 2018 reflect a total of 110,753 deaths from cancer (67,315 men and 43,438 women).
For 7 years from 2012, deaths have risen by 3.6%. Thus, the report quantifies that in 2020, 117,660 people will die of this cause, while 10 years later in Spain, 140,963 people die, and by the year 2040 there will be 168,063 deaths. This means that in just over 20 years the mortality rate will increase by 51.7%.
Again, taking into account the data from last year, mortality varies with tumors, as it indicates that the lungs, the third with the most cases, is the one that causes more deaths, a total of 22,481 followed by colorectal 15,656 ), pancreas (6,962), breast (6,665), prostate (6,061), liver (5,270), stomach (5,234), bladder (4,707), leukemia (3,492) and brain (3,189).
For women, the highest mortality rate is the breast (15%), followed by colorectal (15%), lung (11%), and pancreatic (7%); while male lung cancer produces the highest number of deaths (26%), followed by colorectal cancer (14%), prostate (9%) and bladder (6%).
According to the Autonomous Communities, according to estimates by the AECC, Andalusia, with 17 720 deaths, is the one to register more deaths in 2018, followed by Catalonia (17.109), Madrid (13.101), Valencia (11.604), Galicia (8.551) Castile and Leon. (7,683), Basque (6,265), Castile – La Mancha (4,821), Canary Islands (4,383), Aragonese (3,783), Asturias (3,561), Estremadura (2,917), Murcia (2,906) (1,661), Navarre (1555), La Rioja (787) and the autonomous regions of Ceuta (144) and Melilla (124).