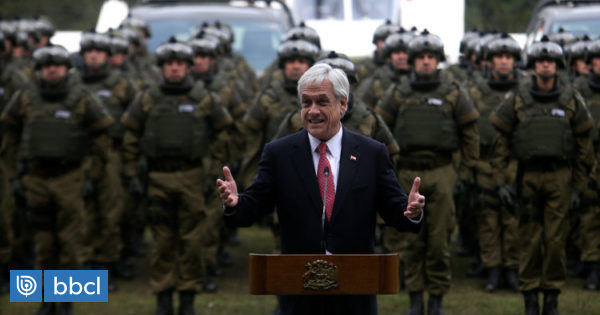 The president Sebastian Pinera confirmed this Saturday 's withdrawal "Jungle Command" of La Araucania, this following the cabinet's expanded cabinet held in Quilota.
Staff will be replaced by members Special forces of the carabiners,
"We will reinforce the Araucania plan in its four pillars (…) And I can expect to withdraw the GOSP, but we will reinforce the special forces in La Araucania, who are in power in all regions of the country and who are particularly needed in La Araucania, "he said.
The announcement came after the day that the Tercera newspaper published in its press release that the Supreme Command had decided to remove the Special Task Force Task Force as a way to restructure the police work in La Araucania for the murder of Camilo Castrilla.
After the President's speech, the Minister of the Interior, Andres ChadwickHe told the media that "the GOSP staff, which has no more than 40 or 45 employees, will return to their units of origin in Temuco and Araujo."
"There is a review to improve it correct mistakes that may have been made"He added.
Chadwick also pointed out that the members of the Special Forces who will arrive in the area where the "Jungle Command" they will have the same equipment that members of GOPE had.
"Jungle Command" is elite team of Carabineros GOPE, whose troops received training in Colombia and arrived in La Arasucia to avoid the attacks that take place within the territorial conflicts that exist in the region.
Although this unit is known on the institution's interior, the government has tried to distance itself from this denomination by mentioning this they are part of the GOPE,