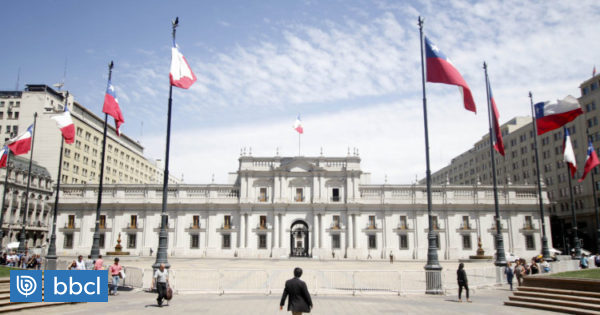 The Palace of La Moneda will be reconstructed into one of its sectors by joining the presidential cabinet with the southern sector of the structure.
The above will cost you $ 76 million and will be responsible for the company Constructor of Vicente SA; one that was elected by the government without public bidding. That is, direct treatment, says La Segundas.
This is stated in the official document signed by the La Moneda administrator, Julio Meyers, who claims that the direct deal was executed because there were no bids to match what was necessary.
"Revised the public market portal, it was found that the architectural intervention services requested by the Ministry of Cultural Heritage are not available in the electronic catalog of the Framework Agreement," they said.
That is why the aforementioned company, which has the necessary experience for this intervention, was chosen.
"This is a company with experience in architectural intervention (…) There is no other supplier in the market to provide such security and confidence," they said in front of the newspaper.
To these arguments add a fact: Constructora de Vicente SA is Commercial Director and Director, Rodolfo Terrasas Lagos, brother of Deputy Minister of Mining Pablo Terrasas Lagos.,
Given the possible conflict of interest, the Presidency rejected it.
"(Constructora de Vicente SA) has already carried out the conservation work at La Moneda Palace, south wing, which was held on August 14, 2017, with a qualified performance with a note of excellence," they said, as mentioned.
For the same reason, "it was decided to give success to the same supplier," they say.