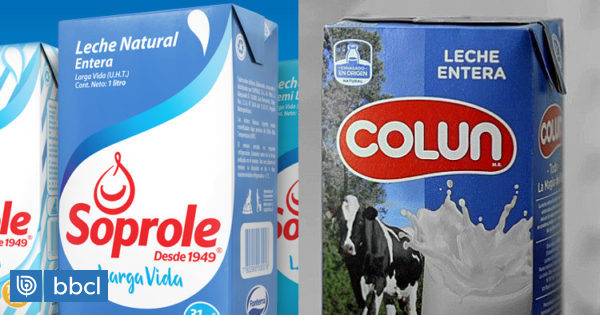 "The Milky War" continues, although it is not news lately; Not at least as it was in the middle of 2018.
If last year the dispute between Colon, Soprol, Nestle and Watts was for the production of milk, the origin of this, the payment of taxes and the protection of the national product, today the struggle returns with purpose in another area.
Soprole last year turned to the National Industrial Property Institute (Inapi) to register a trademark: "Soprol, Good Milk", says Diario Financiero.
However, the transaction company quickly received criticism and rejection from Column because this "slogan" is very similar to the one registered by the cooperative and has been used in an advertising campaign since 2013: "Column, pure good milk",
So everything had to spend a year and a series of struggles between dairy companies, so Inapi to analyze the case and make a decision.
"The requested registration was granted" (to Soprol), the institution said according to the media.
"In the case of various signs, there is no risk of confusion among consumers who will be able to easily distinguish the products of the mark applied for from the opposing brand products," Inapi said.
In this way, Soprol can use the above-mentioned phrase in his products and different ads, which is in two words with that of his archivist: "clean" and the same brand name.