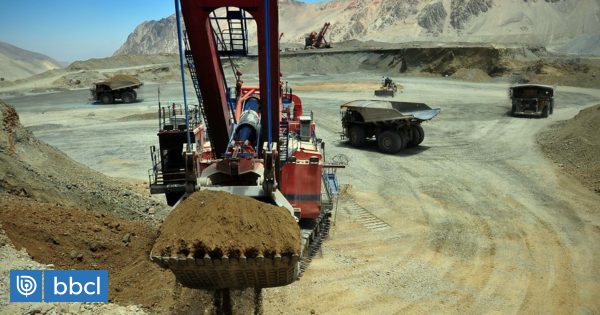 The Santiago Ecological Tribunal ordered the Executive Director of the Environmental Assessment Office (SEA) to open a procedure for has reconsidered the resolution endorsing the "Los Bronces" in the metropolitan area.
Specialized Judicial System welcomes the neighbors' allegations against the ECJ, related to the Resolution on Environmental Qualification (RCA), which gave approval to the project Anglo American Sur S.A. in the municipality of Barnakea.
The document states that "it is determined to accept the request made by Mr Oskar Aldunat Herera and Jaime Lama Fernandez," made in 2016, after the CEO of the CEA rejected his request for a revision of the RCA.
Ministers have concluded this the Authority has exceeded the scope of eligibility controls of a request for review submitted by a third party.
They also state that the body is required to ask for errors or omissions in the request for review, such as the one in this case, to be corrected within the fifth day in accordance with Article 31 of Law No 19,880.
The decision clarifies that if the complainants have not provided all the information to prove their status as neighbors of the sector, the SEA itself should require it to be corrected. the possible absence or lack of documentation,
– In this case all criteria or formal requirements for filing a request for RCA review are met of the project, as it is a variable that is explicitly assessed, monitored, and there are measures and conditions for its control, "the sentence says.
"Exemption Decision No 1,444 / 2015 declaring inadmissible the request for revision of the RCA of the Desarrollo los Bronces project, there is no appropriate basiswhen conducting an analysis of the merits of the case and other eligibility issues all of which require the initiation of a review procedure in view of the need to make the origin of the holder and the authorities of the administration concerned that have not occurred. This vice has a serious character and is essential because, as it was established, the request for review effectively complied with the requirements to be declared admissible, "the decision added.
The Desarrollo Los Bronces project corresponds to the modification of the "Expansión 2 Mina Los Bronces" and "Baja Ley Los Bronces Mineral Honey Restoration" projects.