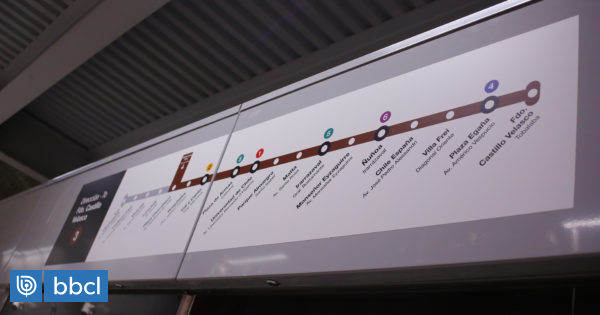 At the end of 2018 or early 2019, the first phase is new Line 3 from Metro, which will unite the communes of Quilicura, Huechuraba, Independencia, central Santiago, Ñuñoa and La Reina.
That is why this Saturday, in the midst of recreational activities for residents of Independencia, different authorities gave details about Plaza Chacabuco station, which is located at the intersection of Avenida Independencia and Hipódromo de Chile.
The Deputy Minister of Transportation, José Luis Domínguez, highlighted the structural character of the new layout, because it would be connected with lines that had been built and projected for the future.
"With the extension to be carried out, it will have the longest length of all and will have connections with others," he said.
On the other hand, the general manager of the Metro de Santiago, Rubén Alvarado, announced that he is the twin brother of Line 6 which was implemented in 2017.
"In the field of technology, it will work the same way. We are set-up," he said.
Also, the communist representative Karol Cariola appreciated the benefits that would be given to seniors who use Card Bip for parents.
"With the reduction in Metro they will be able to use it effectively," he said.
This new variant consists of three new stations which will be ready in 2022 and will reach Quilicura Plaza de armas. So far, the progress has reached around 97% of construction.