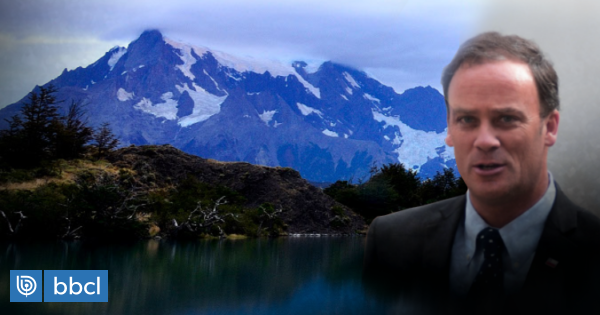 On Monday, an investigation conducted by intervention revealed that the government has reduced the land for which Patagonia National Park, Aysén Region to deliver them to the Australian mining company Equus Mining,
The above, in order to favor the potential exploitation of resources in the mentioned area by the said company; the one who produces metals like gold and silver.
This is a modification of the original Patagonian Park Network project that came from the previous Bachelet Government. This includes 309,445.40 hectares for the entire network and thus remains.
However, a publication in the Official Journal of 11 December shows that the government reduced this total of 5000 hectares: land where the Australian Equus Mining Company would conduct exploratory studies on potential tasks.
The aforementioned, according to the intervention, would be by the Minister of National Assets, Felipe Ward, to benefit from the Dome Project of the said mining company through its Southern Gold Division; one that, according to the medium, there is no environmental assessment,
Meanwhile, there is another project 10 km from Puerto Ibañez and 40 km northwest of Los Domos, a second zone called Cerro Diablo.
This was confirmed by the aforementioned funds from a series of lobby meetings that the company had with the government and similar local organizations.
In this regard, Patricio Segura, secretary of Aysén's private development corporation, accused of not mentioning mining at the beginning. It is precisely after the government acknowledged that it was related to such a project.
"You can not, from a company lobby, change a public policy decree that is being made. Here is a change in public policy in favor of a private project, "he said, according to the interference.
With regard to this complaint, Minister Ward talks through social networks where he accuses "fake news" and said that "the truth is that the final surface of Patagonia National Park (which has already left the controller's office) is higher than that approved by the Cabinet of Ministers of the previous government."
Again fake news! The truth is that the end surface of #ParqueNacionalPatagonia (which has already left @Contraloriacl) is higher than that approved by the Council of Ministers of the Government. above. [HILO?]

– Felipe Ward (@Felipeward) January 28, 2019
"Among other things, we changed the boundaries and we excluded the private property that was wrongly included in the park from the previous administration," he concluded.