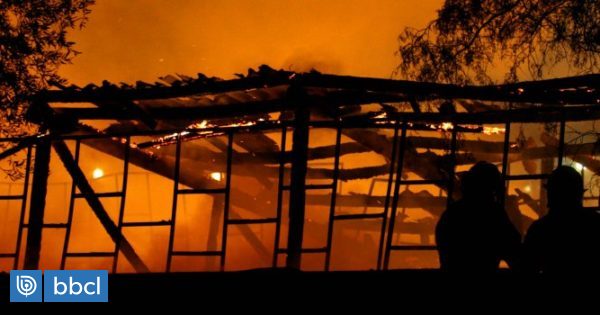 The Government confirmed that. T first fatal victim for forest fires affecting the La Araucanía area.
The victim is a over 94 years of age, identified as Samuel Huilcapan, found in the municipality of Cholchol.
The information was released after the meeting of the La Araucanía authorities in the Onemi regional office. The case was also announced that there was 34 damaged houses in the municipalities of Carahue, Cholchol, Imperial, Temuco and Ercilla.
In addition, a school in the municipality of Carahue was swallowed by a fire. Meanwhile, they stay longer than 24 thousand customers without electricity after a huge court that currently concerns the four municipalities in the region.
Currently, 15 active fires have been recorded in the La Araucanía region, which employs 22 brigades of the National Forest Corporation and 10 forestry brigades. They can add six more brigades to Konaff.
Power failure
More than 24,000 customers continue without power in the La Araucanía area after a massive cut that happened during the day on Saturday.
According to CGE, the company responsible for the local power supply is still affected by customers Pucón, Villarrica, Loncoche and Pitrufquén.
In addition, they said that after talking to the Mahuidanchi community that they were opposed at first instance to start work, they were already working on replacing the supply after the 66kb Temuco-Longcoce power cut.
According to the company, replacement work needs to continue roughly five o'clock