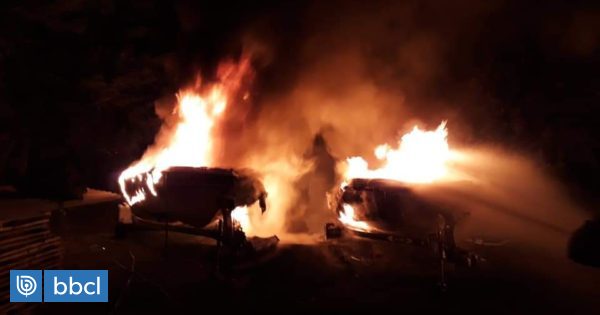 Early this Saturday, a fire affected an area in Panguipulli, in the Los Rios area. Investigating a possible fire attack.
The emergency situation was recorded around 04:00 hours, right next to the T303, near the Mleufunen sector.
As mentioned, an accident of intentional nature completely destroyed six boats, four jets, two cars and a warehouse.
As indicated, there were leaflets reminding of the territorial conflict.
This situation happened in the vicinity of a forest property that had previously been the victim of arson.
Mayor Cesar Asenho condemned the event and said they did not want these things to happen in the area. He also noted that they were always willing to dialogue.
In any case, he claims that they are in contact with the Interior Ministry to take legal action, and added that they will continue to monitor this situation.
The Attorney-General on duty instructed the staff of the Special Police Investigation Brigade, the BIPE, and the NPI Criminal Investigation Laboratory to perform the site's expertise.
The Carabineros units were also present at the emergency site.