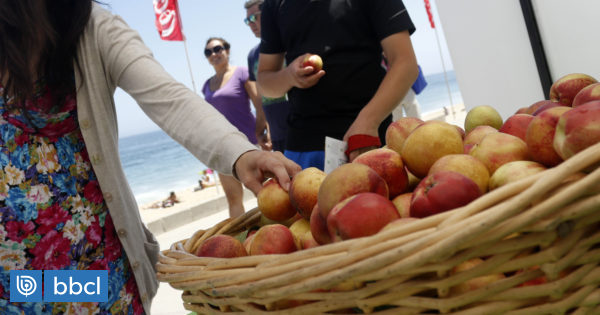 Following the Health Authority of. T United States to order the withdrawal of Chilean fruit from supermarkets in 17 states in that country before they are contaminated with bacteria that could cause listeriosisimportant media in this country repeated the information given the scope of the withdrawal.
In addition, as a precautionary measure after routine analyzes, 1,207 boxes of nectarines, 365 boxes of plums and 1727 boxes of peaches imported from our country into the northern giant were removed from the market.
Previously, the North American media explained how to find the fruit that could be contaminated by identifying supermarkets where they can be found, a code that identifies them in their stickers, and Chile as a country of origin.
The situation is particularly worrying, as the fruits in question are sold in important chains like Walmart, Aldi and Costco.
But the media chose non-titulars, stressing that the contaminated fruit will come from Chile, but this is confined to mentioning it when looking for clues to find the products.
This was done, among other things, by People, CBS, Fox Carolina, ABC13 and the specialized Insider Business Media.
At TV level, coverage was averaged nearly 30 seconds and mostly focused on the local channels of each country.
Here you can view the media coverage of Chilean fruits in North America.