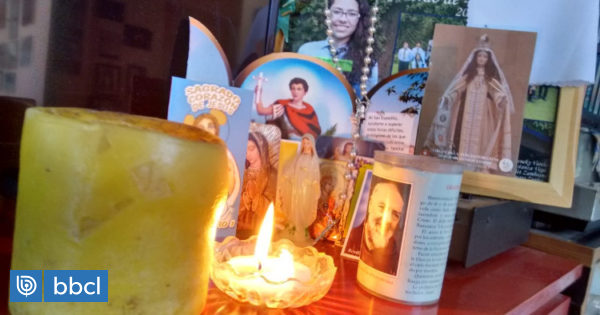 A teenager reading, swallowed, sits in the grass on the banks of the Bio Bio, as the sun slowly falls into the hills surrounding the Chiguanate community. This is perhaps the last image of Tamara Zurita Ortega, the 21-year-old girl who disappears two days after being photographed on September 25th.
"She was a regal, gentle, cheerful, fond of hugs, she once hiding to spread hugs on the street, her friends worried, shook herself and tried to solve the lives of all her friends," says her mother, Lorna Ortega.
"That's why Teleton's theme encouraged him to help, he was in the previous summer, he helped, but now he was able to become a volunteer as a volunteer and he did it, I worked with children to learn how to use wheelchairs and that made her happy" she says.
Tamara practiced karate, football, dance, zumba, has always been in some activity. He had frozen the career of Physical Coach because he had plans to study nursing and work in Concepcion.
When his parents offered him the opportunity to work south, given the complexity of finding a job in the area of ​​healthcare in the area, he completely rejected the idea.
Even during his high school years he did not want to go abroad for six months. "Do you want to drive me out of the house?" he said ironically.
But on the other hand, one of the reasons to stay in Cigwana is his active participation in the pastoral group "Meeting of Youth in the Holy Spirit" (EJES).
"Tamara did not even go to the drums when the next day I had AXES, I said," No, I'll go to sleep all night with sleep, "and stay home," says Lorna.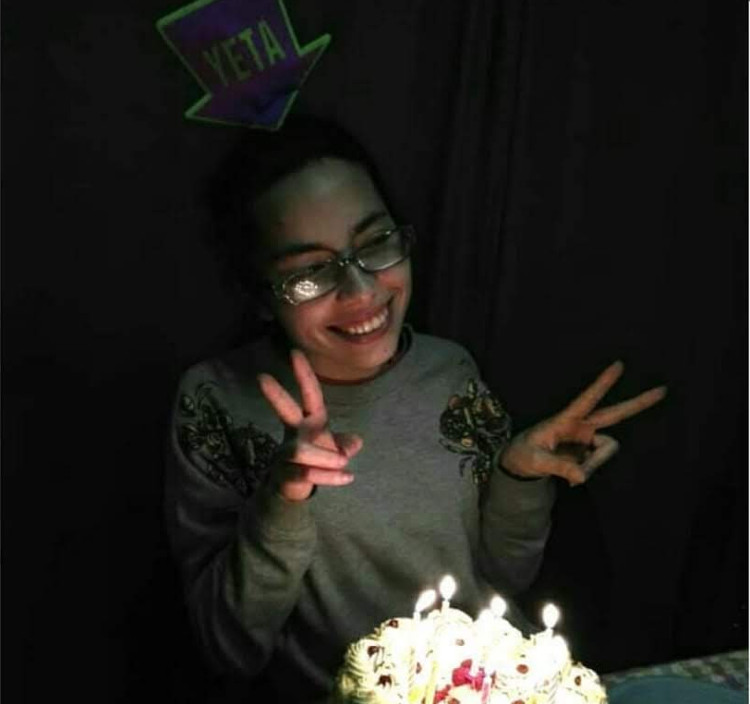 Almost 200 lost
His name, as well as that of nearly 200 people, is on the list of missing people that the PDI People's Brigade continues to update on its website.
Every day, the police receive complaints about the loss of people, and although there is a high percentage of positive results that, according to civil police, are reflected in 90% of the permitted cases, even in the first 24 hours after the alert, there is still a percentage of people not tracked known.
According to Commissioner Manuel Fuentes, head of Briup's People's Brigade, both the age and the circumstances of the disappearance are varied.
There are, however, reasons related to the age range where children under the age of 18 voluntarily leave their homes to stop schooling, rebellion, drug addiction and domestic violence, among other things.
Then, in the average range of 18 years to 60 years, for example, there are labor problems, depression, marital problems, different figures that can make the person disappear either by his own will or through the involvement of third parties.
In the case of older people, there are diseases that are directly related to their age, such as Alchemyr or senile dementia, disorders that cause disorientation and therefore an obvious risk of loss.
"We have almost 95% efficiency in investigations, and I'm pretty sure that most cases are due to voluntary abandonment of the home, people are not disappearing, but the majority have voluntarily abandoned their home for various reasons," said Commissioner Fuentes.
"However, there is a small percentage that does not appear due to varying variables, there are people who look dead, either through interference by third parties or through incidents, suicides or other circumstances," he adds.
This list of people who are not yet in town is the young Tamara Zurita.
"Every time I cross the river, it gives me something … But I know that Tamara is not there."
– Lorna Ortega
The Great Unknown
What happened to Tamara? Andres, his father, was silent for a few seconds before answering a question he had heard many times, maybe those two months, and for which there is still no reasonable explanation.
"I threw myself away, with all I had to do, Talleton, Osse, the next day was his mother's birthday and had the first riding of Teleton's kids,
He may have had a problem, be very sad, but … does he want to commit suicide? I throw it away, "he says categorically.
"And that he has gone by his will, do not convince me. He would take something, a scarf, a jacket because it was cold, "he adds.
"Tamara is supposed to commit suicide, I do not know where that comes from. I want to ask the prosecutor where this comes from, but I do not think so, "Andres insists.
In search of answers, her younger sister discovered that she wrote in an online community of readers and writers called Wattpad, where different people are making reviews and publishing their own texts.
One of the writings, titled Desahogos de una escritora in love, tells of a close friend who is in love, but unfortunately about her feelings, she has a relationship with another person.
"… I'm wrong, seriously, but ironically, I'm more angry as a friend than like" love ", the truth is, I can get the love part without a problem if I get to the point of telling him that I will not mind seeing him while he is happy But I get tired, I feel that life puts someone in front of me, perfect for me But there are so many problems that I can not have it And maybe I will never I got it, someone I came to change my world tonight, to turn it over soon, I was happy, like a happy month until it appeared "…
Although he has changed the name of the protagonist, his family is clear who the young man Tamara is in love with.
But it is not related to their disappearance. Although the expert reports showed that the latest data exchange on his mobile phone is around 7:25 am, Ie. perhaps the scandalous audience "Whatsapp" with Nicholas, his closest friend.
"We started looking at our notebook and found that Tamara was in love with Nicholas, although she always said she was her girlfriend, they had a relationship and Nicholas had covered it, there was even a letter where she agreed not to interfere with their current relationship and apparently failed to deliver it, "said Andres Zurita.
Report immediately
Anyway, before the suspicion of extinction, AIP recommends that you do not expect to file a complaint of alleged misfortune.
"The complaint must be made as soon as possible before the myth has been that you have to wait 24 or 48 hours, but this is not effective," said Commissioner Fuentes.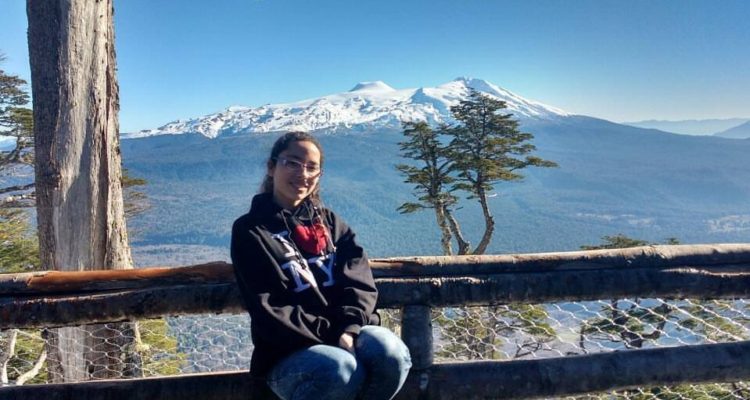 In the case of Tamara, her parents lodged a complaint three hours after her disappearance.
"That day, Tamara went to the office to ask an ophthalmologist for a meeting and told me he would read in the park. I arrived at work around six o'clock in the afternoon, and I called her to come in the daylight, she replied, annoyingly, and told me it would come later, "Lorna remembers.
"I started calling at eight o'clock, and she sent me to the voicemail. I sent him the messages that came to him, but he never read them. After they started asking with friends, no one knew and we immediately realized that something was wrong, "he adds.
Shortly after Lorna called Andres to tell him what was going on, so when they arrived at once, they went to the river to search for her without success. It was hours, it was dark, and no one had any information about Tamara.
"When we went to make the complaint, about ten-thirty in the morning, Karabinero asked how quickly we went to let him know, and we replied that it was simply because we know that Tamara had warned if she would stay or come later "says Andres.
According to AIP, after the filing of the complaint, an immediate investigation protocol is activated, where his close and close friends are in order to find out whether they have contacted him or her and call or go to the places he visits by collecting a large sum of the possible background for the person to find during the first 24 hours.
Despite the fact that in most cases it is possible to find a location, in case no positive results are obtained, AIP notifies the prosecutor's office to receive an investigation order.
"There are a lot of investigations into the alleged misfortune in Concepcion, for example, but the number of people who are in charge is high, but Concepcion is the second area where there are more investigations into alleged misfortune," Fuentes explained.
The lonely witness
"There is a lady who walked a few dogs who saw her," says Lorna. He saw a girl sitting with a headset, drew his attention and spoke to him, but Tamara could not hear the headphones. And he saw two groups of young men who were in the fire, and he was struck by the girl alone, and the car that saw the river, "says Lorna.
"They have not found these groups, there are no cameras, the car, you do not even know if it's a car or a truck," adds Andrés.
Some young people who saw a girl with similar characteristics in the center of the Concept along with someone with a suspicious aspect tried to track their trail to Candelaria in the municipality of San Pedro. But without encouraging them to ask the groups of boys who walked around the sector, they preferred to come back. According to Tamara's parents, this song has been investigated by the prosecutor's office, but so far they have not received details of this information.
"People Brigade and British Brigade for Assassination (BH), Carabineros, OS-9, check and register, they have done their job," they stressed.
"He wanted to kill, I threw him away, I do not think so. Despite the problem with Nicholas, that was not enough. The other thing he wanted to go with was so much pain, because he never told us that there was anything with Nicholas that he wanted to avoid, but he would have called, "Andres says.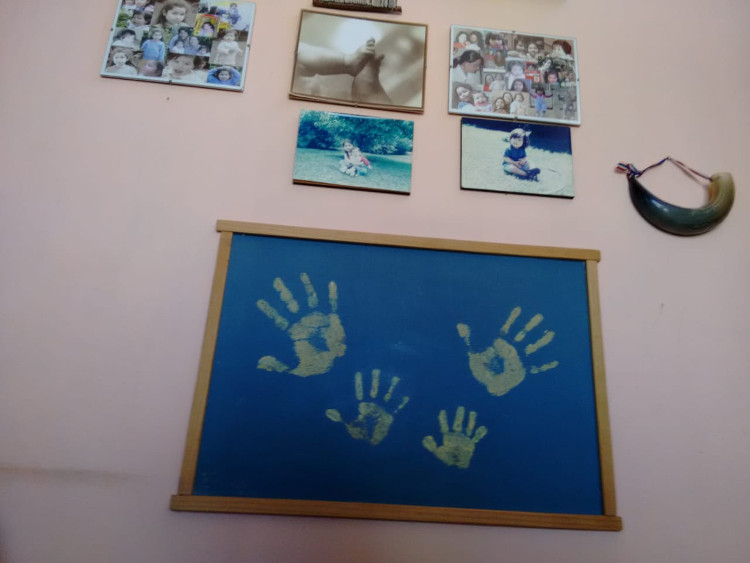 "And the prosecutor, commissioner and lawyer tell us" things are done, "but what kind of things? We still do not know, everything is very strict," Andres complains.
"In Cambrian, a girl named Belen arrived at the Concept, PDI was interviewed, and that was just a name range, he was searched in Chaitten where he was on holiday with his grandparents, but there are things that are still in question," he says he.
"Things are done this way so as not to repeat the mattish case that there are many mistakes, so prosecution is so tight," says Andres.
How long have you been looking for?
The Missing Persons list includes cases from Arica to Punta Arenas and contains a record that began in January 1994 – 24 years ago – within a few days.
When reporting a suspected misfortune, a commission is generated at the national level if the person completes any procedure for obtaining a document or leaves the country, for example. Also, if the person is dead and his body is referred to the legal medical service.
This order is always in force regardless of the investigation periods considered by the prosecutor's office, which may even complete the investigation. However, AIP continues to look for a missing person, and in the case of finding a new record, the public ministry is informed to resume the investigation.
"We have cross-arms, because as many NGOs want to help us, we do not know where to look, the prosecution has not told us where to go," said Tamara's parents.
"It creates impotence because there is nothing," repent.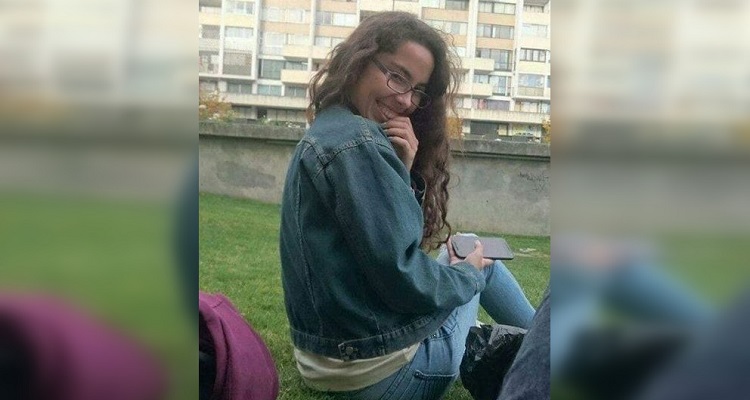 "Her song is intact, I have not even done cleaning these two months … That's a lot," says Lorna with obvious sadness in her voice.
"What I am most afraid of is that it is an eternal case because we have met people looking for years," he adds.
"We succeeded quickly, in two days there were two prosecutors, the two policemen worked, but through the network of contacts and friends began to exert pressure, we are not family resources and this is not always the case," they explain.
In this sense, they are grateful to the network of friends to finance the cost of search operations, as well as the understanding of their respective leaders, which gave them the opportunity to implement their work schedules.
In this respect, they are telling us that they look at the opportunity to make homeless people who have no financial resources. "There are shortcomings, there are many protocols that can take three or four days to search, triangulate between the telephone companies' antennae," they say.
"The brigade for hiring people is only in Santiago and they have to take it from there to bring them to the regions, the sooner the complaint is made, the better," they say.
Social Networks, Double Sword
According to AIP, the use of social networks has two effects, so its usefulness in dealing with missing persons is relative.
"There are people who appear on social networks, especially because young adults use them too much to get in touch with their friends," said Commissioner Fuentes.
However, on the Internet, information that is not necessarily useful and which consumes time and resources is massifed.
"Social networks allow anyone who can not be identified to provide information that is unreliable, and we as a police have to check it anyway, and it also generates a lot of time lost in the investigation, especially in cases of high public connotations, "complains the official.
The same holds true for the so-called pseudonym. "Psychiatrists," who often show that they provide family information.
"We work in technical scientific research, we do not work with a psychic, a psychiatrist, or something." We do not object that the family has the freedom to access this type of information, but we as a police focus only on scientific and technical research, allow us as a theory or a working hypothesis, "concluded Fuentes.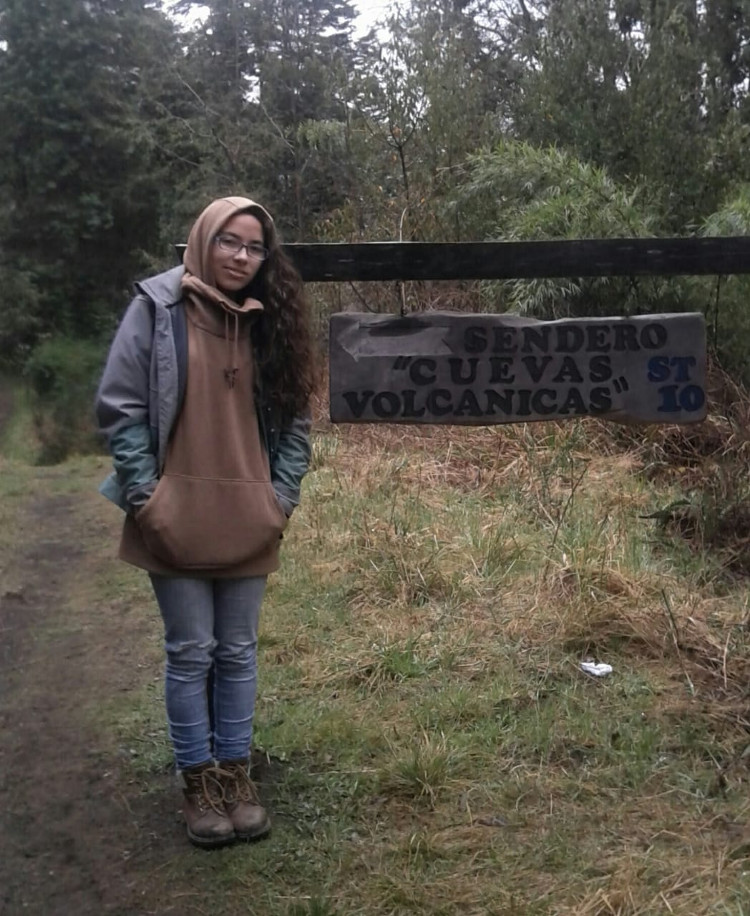 The Hope of Zurita Ortega
"We stick to the faith, to the hope that it appears, I pray every day. If she is in her own way, let her heart open and say," I do not want to spend worse moments in my parents, in grandparents who have bad weather more than us, "says Lorna with her eyes full of tears.
"In the event of death, you can mourn your beloved, have your sorrow, but this must be with the unknown or the uncertainty about what is happening to her, where she is, whether she is alive or dead, kidnapped, what they have done to her, they killed her, she wanted to commit suicide, and then everything went through your head and that's every day, "he says.
"I do not give this to my worst enemy, because insecurity is every day," he adds.
"I hope to see Tamara. For me, my heart tells me that Tamara is good, she is alive. Sometimes I come to the floor, but the forces are there to say "no, we will find it," Lorna says, her voice breaks.
"I know life is going on, I have to fight to prevent depression, and we can not fall because we have another daughter," he says.